A Belgian coin sold on Delcampe for over 8000 euros!
Published on 21 September 2021
A few days ago, a Belgian "Lion d'Or" reached the price of 8005€ on Delcampe.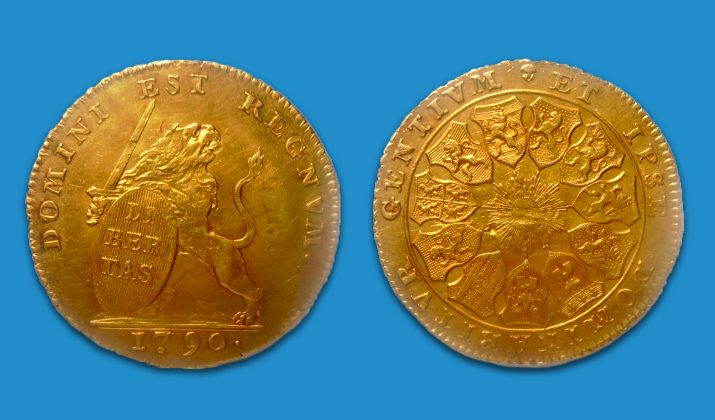 This coin is one of the "flagships" of Belgian numismatics.
It was minted during the very first Belgian revolution in 1790, a 10-month uprising during which a few thousand Belgians revolted against the Austrian power in place for several decades.
This beautiful "Lion d'Or" was minted in Brussels in only 3805 copies. However, the vast majority of these coins were immediately destroyed by the Austrians, who had in the meantime tamed the revolt.
The complete collection to which this coin belongs, from the simple liard to the "Lion d'Or", counts only 7 different types of coins.
In general, these coins are difficult to find. Because it is made of gold and of good quality, this "Golden Lion" is particularly exceptional. Moreover, it should be noted that many "Golden Lions" have been transformed into jewellery and particularly into medallions.
This piece was sold on Delcampe for €8005 after a one -week auction. The seller, Walburge-Collection, has been part of Delcampe's professional shops for many years. More than 55,000 collectibles have been sold by this seller who has a very good reputation: his feedback rate is 100% positive.
Belgian coins before the independence of the country in 1831 are very sought after on Delcampe. You can find all kinds of coins at all prices. Come and discover them on www.delcampe.net, the marketplace for collectors.