A Sexy Seychelles banknote!!!
Published on 25 September 2018
Have you heard about the 50-rupee banknote from the Seychelles that caused such a stir that it was removed from circulation in 1973? Why? Because it contained the word "Sex"! Want to hear this amusing anecdote? Then this article is for you!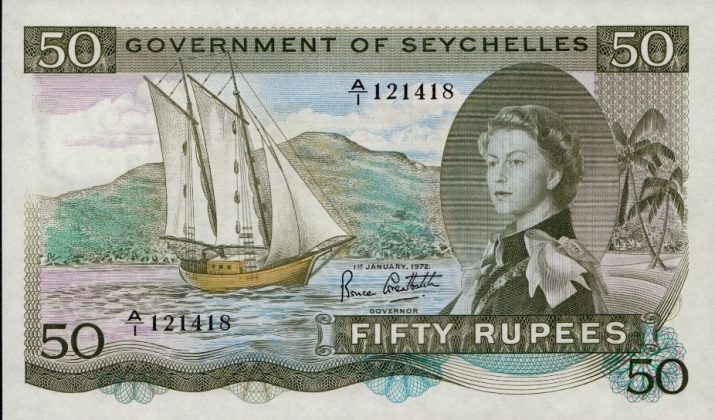 Queen Elizabeth in a charming setting!
It's the early 1970s and the Seychelles are still part of the British Empire. The country issued a 50-rupee banknote depicting Queen Elizabeth. To the right is a beautiful Seychelles archipelago seascape with palm trees on the far right.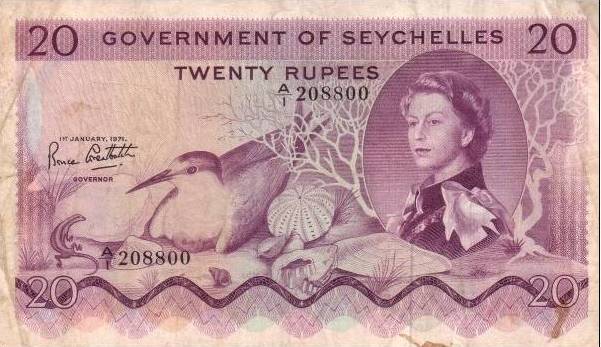 The banknote is part of a set in which Queen Elizabeth appears very dignified in a number of different exotic settings. However, the word "Sex" appears very clearly among the palm leaves.
It may, of course, have been a mere coincidence…the banknote's designer didn't necessarily do it on purpose…but the damage was done! The government quickly took the decision to change the banknote. They destroyed the old ones that were returned and exchanged them for less controversial new ones.
Very valuable banknotes
The original value of the banknote was 50 rupees, i.e., about €3.50. Its rarity has increased its price considerably. The banknote is now selling for over €500 on average on the Delcampe website. So, if you have one in your collection, you should be aware that it is quite valuable.
Discover the Seychelles banknotes available on Delcampe.
Discover our other coins and banknotes.