A very special presentation
Published on 22 June 2023
Press release from RPSL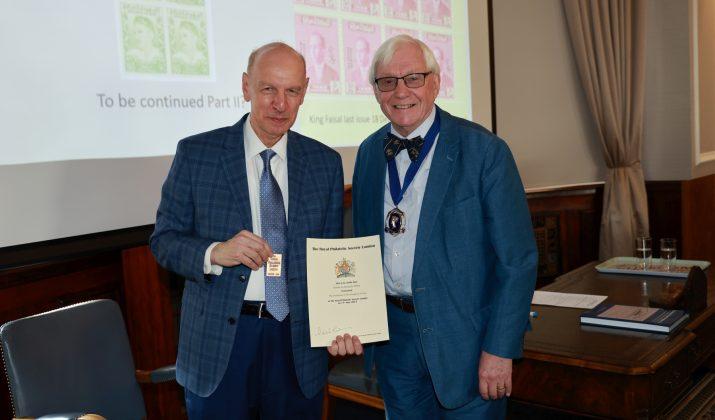 By means of an outstanding display of material and a superb presentation, Professor Akthem Al-Manaseer FRPSL provided members of the Royal Philatelic Society London on 15 June with the background to 'The Formation of the Kingdom of Iraq'. The items on display told the story from the capture of Basra in 1914, through the period of British Occupation, to the use of stamps with the portrait of King Faisal I who died on 8 September 1933.
Akthem recalled that he had made several significant discoveries over the years, in auction lots and the stocks of dealers, thanks to his knowledge of the subject. He recounted that once he paid £2,500 for what purported to be a tête-bêche error: the item proved to be a forgery, so the vendor gave it over for no charge.
Having started collecting at the age of five, Akthem had clearly built a lifetime of knowledge and expertise, a fact that was evident from the rare items that had been included in what Steve Harrison FRPSL, Honorary Secretary of the Society, giving the Vote of Thanks, described as a 'very special presentation'.