Best of New Zealand ever seen at the 'Royal'
Published on 14 October 2022
Press release from RPSL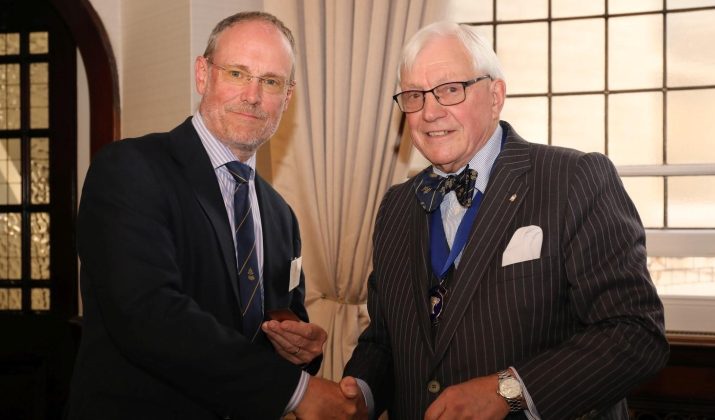 The members of the Royal Philatelic Society London stood in silence at the start of the meeting on 29 September in memory of the Society's Patron, Her Majesty Queen Elizabeth II. In view of the mourning for The Queen, the traditional first meeting of the new season, a display from The Royal Philatelic Collection, had been postponed until a later date.
The first meeting therefore took place on 29 September when 28 members of the New Zealand Society of Great Britain, marking its 70th anniversary, presented the displays. As is always expected on such occasions, on show was a magnificent array of displays covering a diverse variety of aspects of New Zealand philately. These ranged from postal history from 1824 to 1843, the Chalon issues of 1855 to 1873, the First and Second Sideface issues, the Health stamps, plus studies of definitive issues of the reign of Queen Elizabeth II. Also shown was material relating to the Maori Wars, Trans-Pacific Airmails, Express Delivery, Duty and Revenue stamps, and Railway Letter, Parcel and Freight stamps.
President of the Royal Philatelic Society London, Peter Cockburn FRPSL, thanked the New Zealand Society and its President, Dr Andrew Dove MBE, FRPSL, for providing such excellent displays that ensured a 'wonderful day' with 'the best of New Zealand ever seen at the Royal'. Thoughts re-iterated by Chris Harman RDP, FRPSL giving the Vote of Thanks, reflecting how sheer distance often meant mail to and from New Zealand took a long time. Peter also thanked John Stimson FRPSL, who had co-ordinated the afternoon's displays.