Gold sovereigns with the effigy of Queen Victoria
Published on 13 October 2022
Queen Victoria is an iconic figure of the 19th century. She had such a great impact on her period that it has been named the "Victorian Era". For good reason: she was on the throne for over 60 years and had a lasting impact on world history...and on numismatics...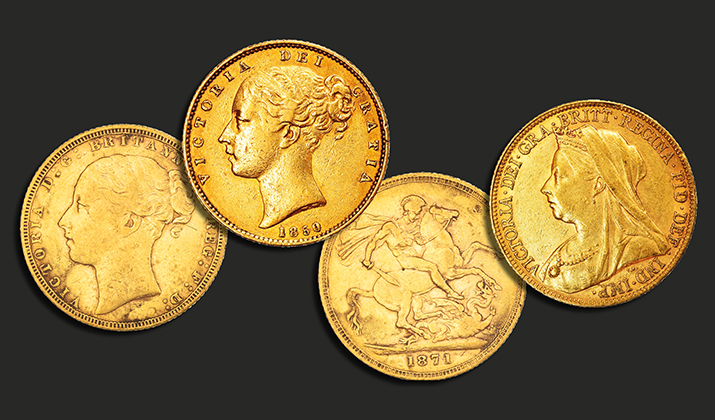 Alexandrina Victoria was the daughter of Prince Edward of Kent and of Strathearn and of the Princess born Victoria of Saxe-Coburg-Saalfeld. She was named Alexandrina in honour of her godfather, Tsar Alexand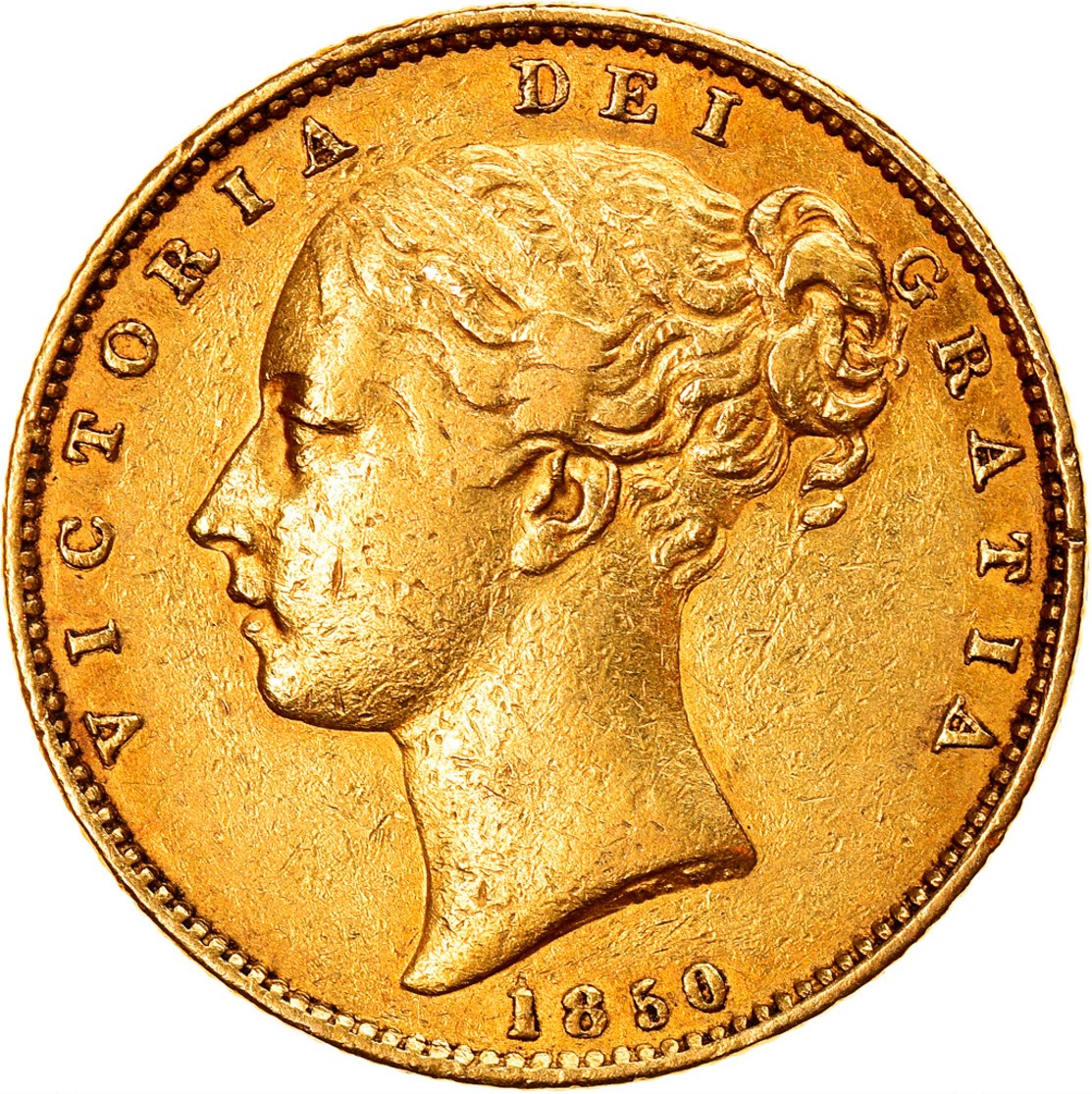 er I of Russia. Nothing predestined her to becoming queen at her birth on 24 May 1819. Yet, before she turned 12, a number of deaths raised her ranking in the order of succession. Her uncle, King William IV died one month after Victoria turned 18 and she was crowned on 28 June 1838 at Westminster Abbey.
Victoria had an austere childhood regulated by the rules of the "Kensington system" and raised by her mother and her comptroller John Conroy.
Victoria turned 18 on 24 May 1837. Her uncle, King William IV, died one month later, on 20 June 1837. When the Princess was to become queen in 1838, she had the name Alexandrina removed from her documents. She also decided to banish Conroy and to no longer live with her mother.
In 1836, a year before her accession to the throne, her uncle Leopold, now King of the Belgians, introduced her to
Albert of Saxe-Coburg-Gotha, a cousin of hers. It was love at first sight!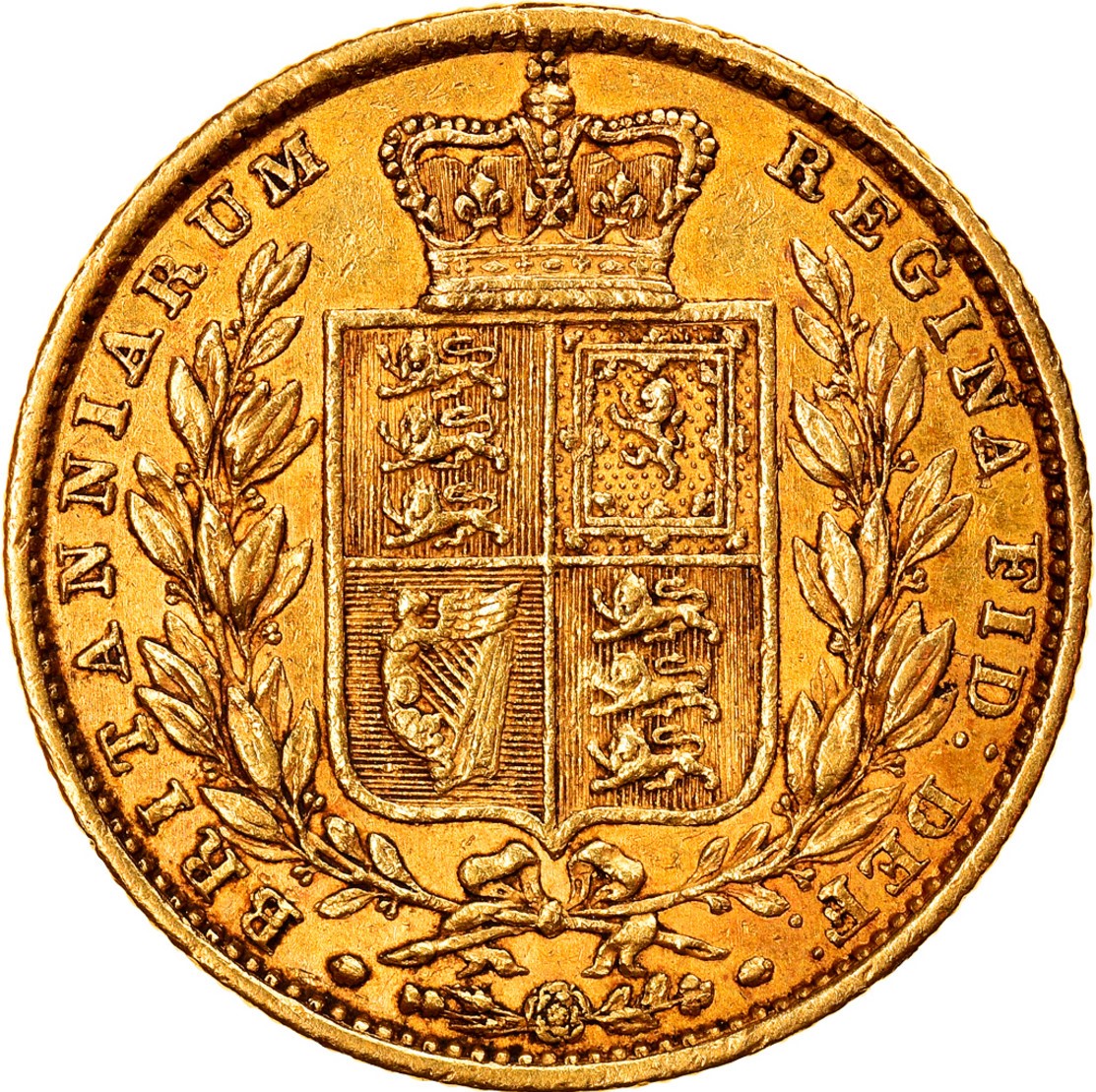 She married for love on 10 February 1840. Albert became both her adviser and her companion. The couple soon had their first child…and would have eight more! Victoria arranged prestigious matches for her children, which she allied with the greatest European royal families. As a result, she was nicknamed "the Grandmother of Europe".
The situation in England was not to the liking of all of its inhabitants. The queen survived seven attempts on her life!
The territory over which she ruled was immense: England, Scotland, Ireland and the British colonies. This was the
peak of the Empire, which governed nearly 400 million people spread over no less than 26 million km².
The queen's foreign policy sought a rapprochement between France and England. She travelled to France to meet Louis-Philippe. It was the first Franco-English meeting in 300 years!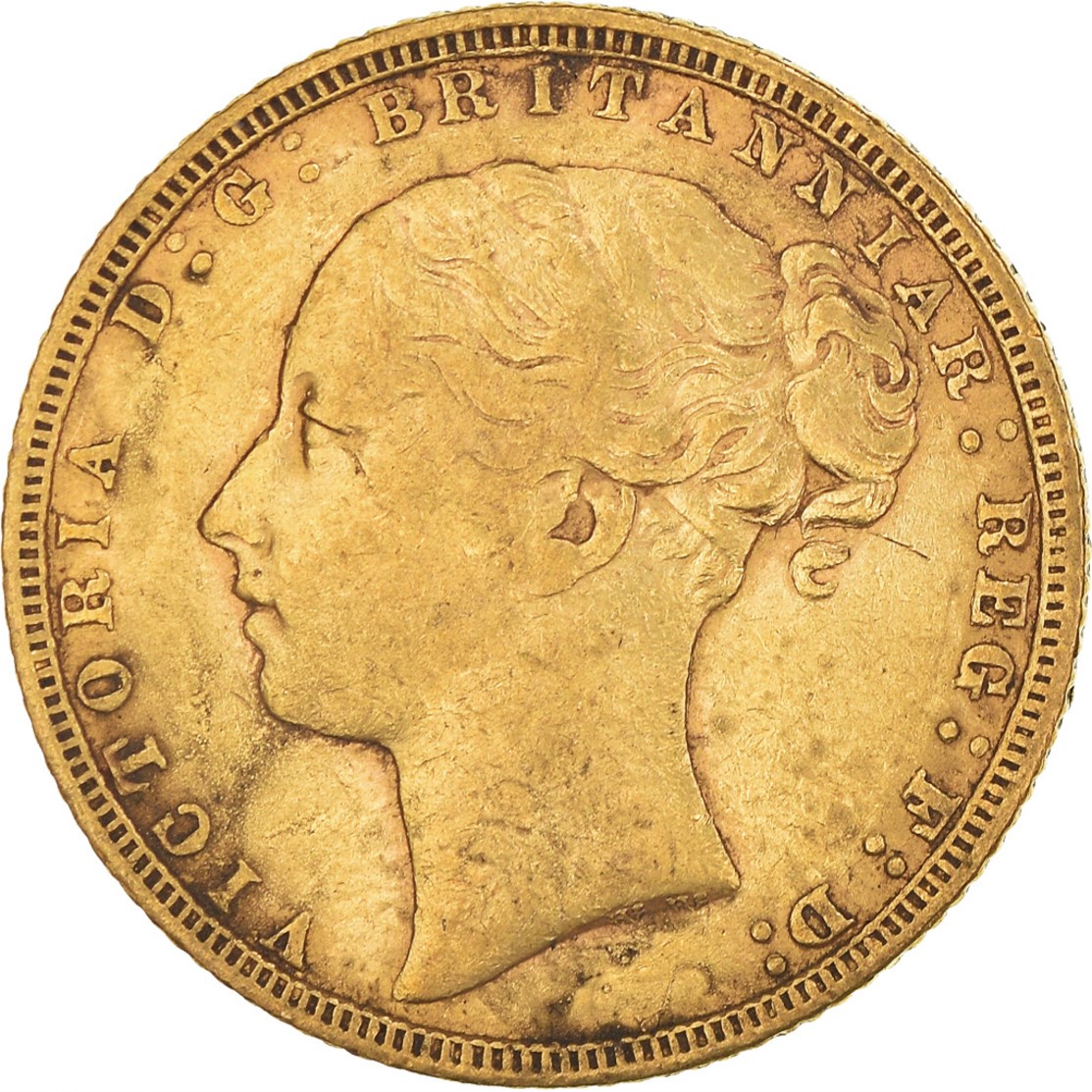 Queen Victoria was heartbroken when her husband, Prince Albert, died on 14 December 1861. She never fully recovered and dressed in black clothes until the end of her life. She limited the number of public appearances she made and was given the nickname "the Widow of Windsor" after the castle in which she lived.
This behaviour damaged her popularity… Republicans gathered in 1870 in London to urge her to abdicate. She became gravely ill in 1871, as did the Prince of Wales. Thanks to a public appearance for the 10th anniversary of
the death of Prince Albert, her popularity began to increase again.
In 1887, she celebrated her Golden Jubilee (50 years of reign) and her Diamond Jubilee 10 years later. She breathed her last on 22 January 1901 surrounded by her son, who would become King Edward VII, and her grandson, William II of Prussia.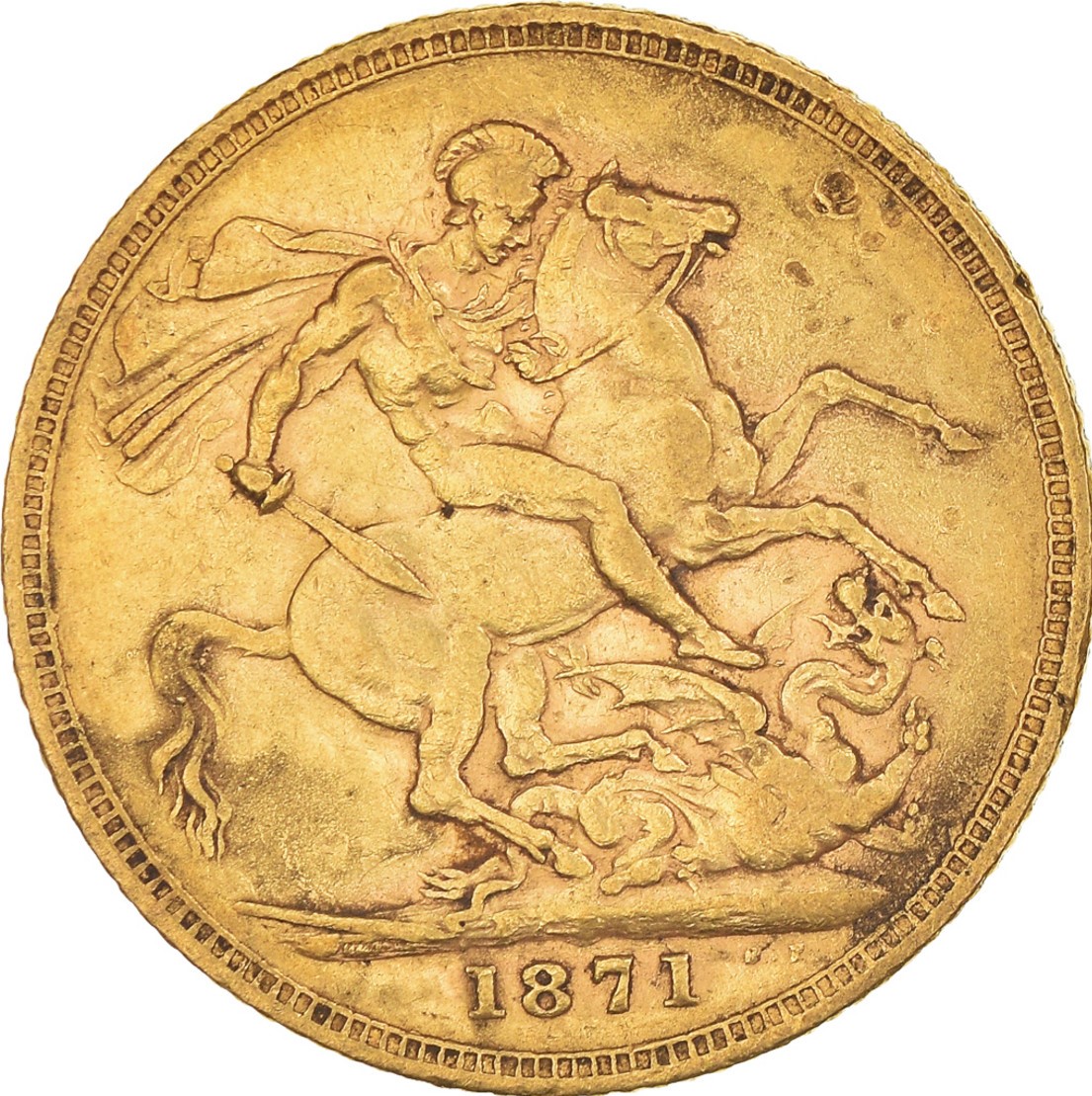 Queen Victoria's gold sovereigns
Many coins were struck during Queen Victoria's reign given that she was on the throne for over 60 years. We're going to take a look at one of them in particular: the gold sovereign.
The first gold sovereigns were struck at the end of the 15th century during the reign of Henri VII. They were struck until 1603, the end of the reign of Queen Elizabeth I. No new coins of this type were struck for over 200 years. New gold sovereigns were struck in 1817, during the reign of Georges III. Queen Victoria came to the throne 20 years later.
During her reign, all gold sovereigns were 22 mm in diameter and weighed 7.99 g. The first gold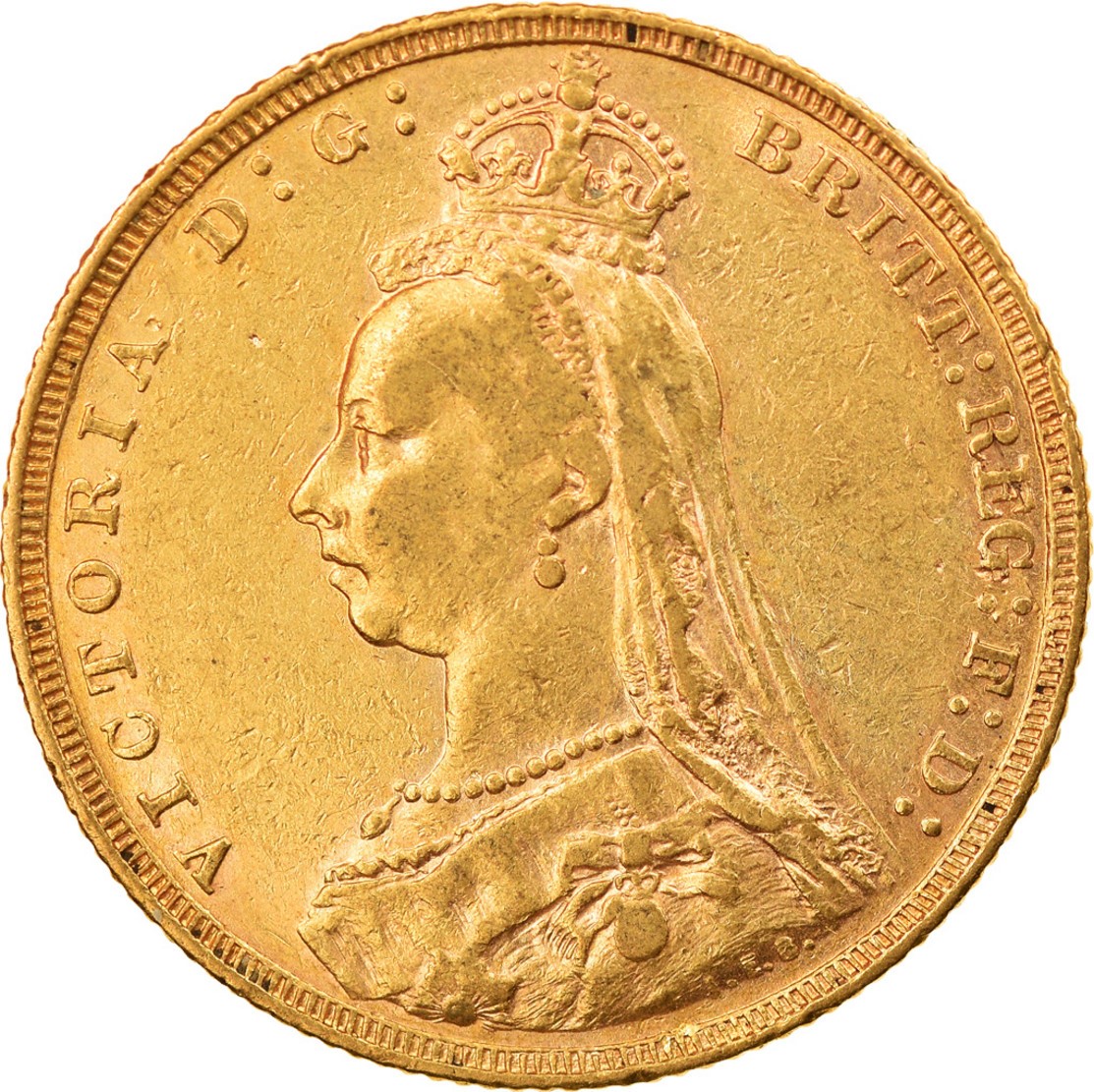 sovereigns with her effigy were struck the following year. They bear the Latin inscription Victoria Dei Gratia, which tr
anslates as Victoria by the Grace of God. According to the Godot et Fils website, over 150 million of these coins were struck in several workshops: London, as well as Melbourne and Sydney. The coin was struck for over 50 years. There was a new issue virtually every year until 1874.
A second coin with Queen Victoria was struck between 1871 and 1875. The reverse shows Saint George slaying the dragon. 10.5 million of these coins were struck, more in some years than in others. 1879 was very unusual because only 20,000 of the coins were stru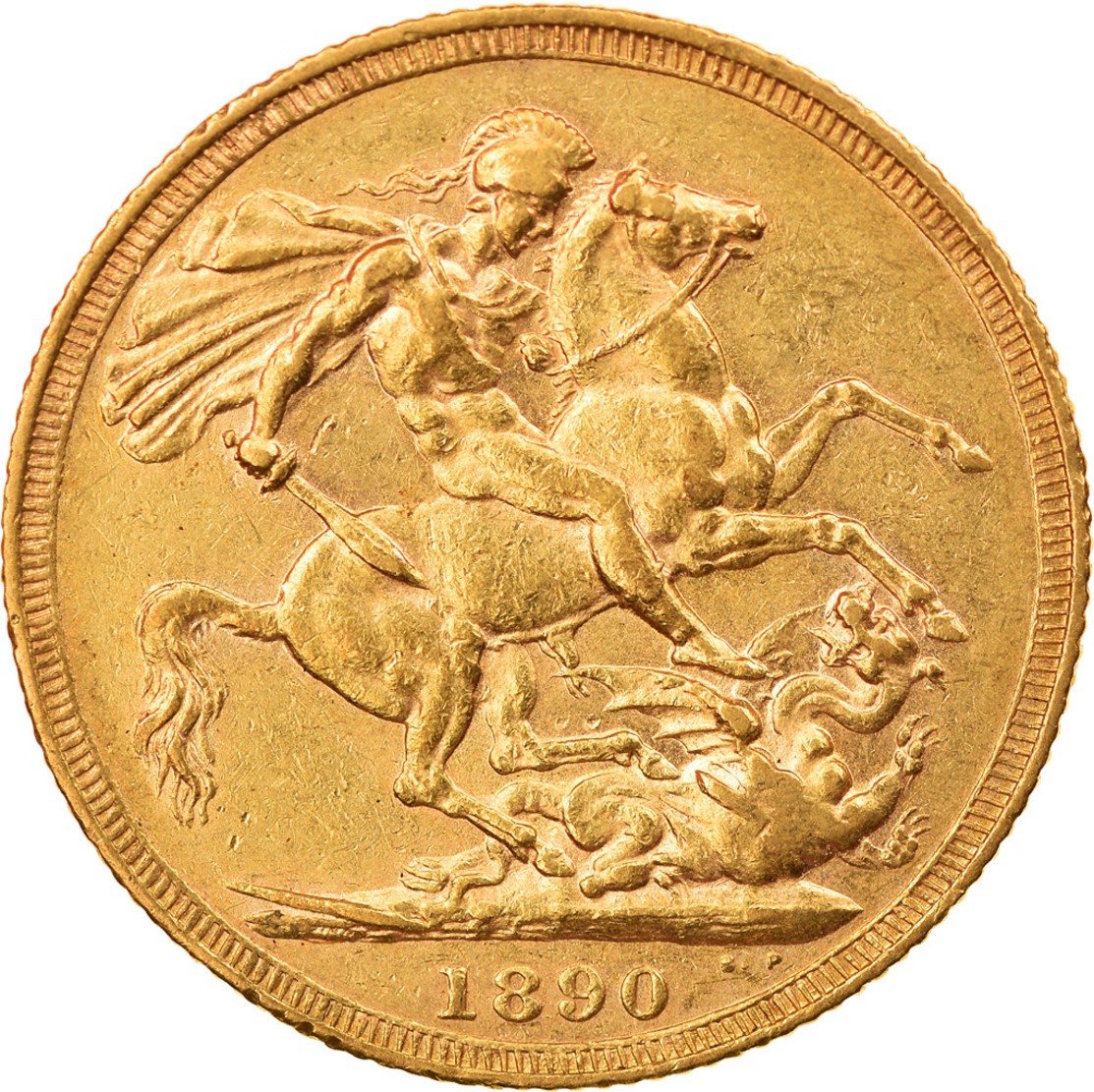 ck that year. The Latin inscription "VICTORIA DG BRITANNIAR REG FD" appears on these coins. This means "Vi
ctoria by the Grace of God, Queen of Great-Britain Defender of the Faith". The coins were struck in Melbourne, Perth, Bombay, Ottawa, Pretoria and Sydney. To find out where a coin comes from, look for the letter right above t
he year it was struck.
In 1887, a new type of gold sovereign was struck for the 50-year jubilee of Queen Victoria's reign. It shows an older Queen Victoria, in profile and crowned.
Just over 31 million copies of this coin, called the "Golden Jubilee sovereign", were struck. The workshop where they were struck can be identified in the same way as the coins made in 1871 and 1875. The general public didn't like the coin and it was replaced in 1892.
There was one last sovereign with the effigy of Queen Victoria struck in the last years of her reign, from 1893 to 1901. It shows an older, rounder Queen Victoria in profile. Saint Georges still slays the dragon on the reverse of the coin! The inscription "VICTORIA•DEI•GRA•BRITT•REGINA•FID•DEF • IND•IMP•" is different from the one on the previous issues of the gold sovereign. This translates to "Victoria by the Grace of God Queen of the Britons, Defender of the Faith, Empress of India". Over 42 million of these coins were struck in the same workshops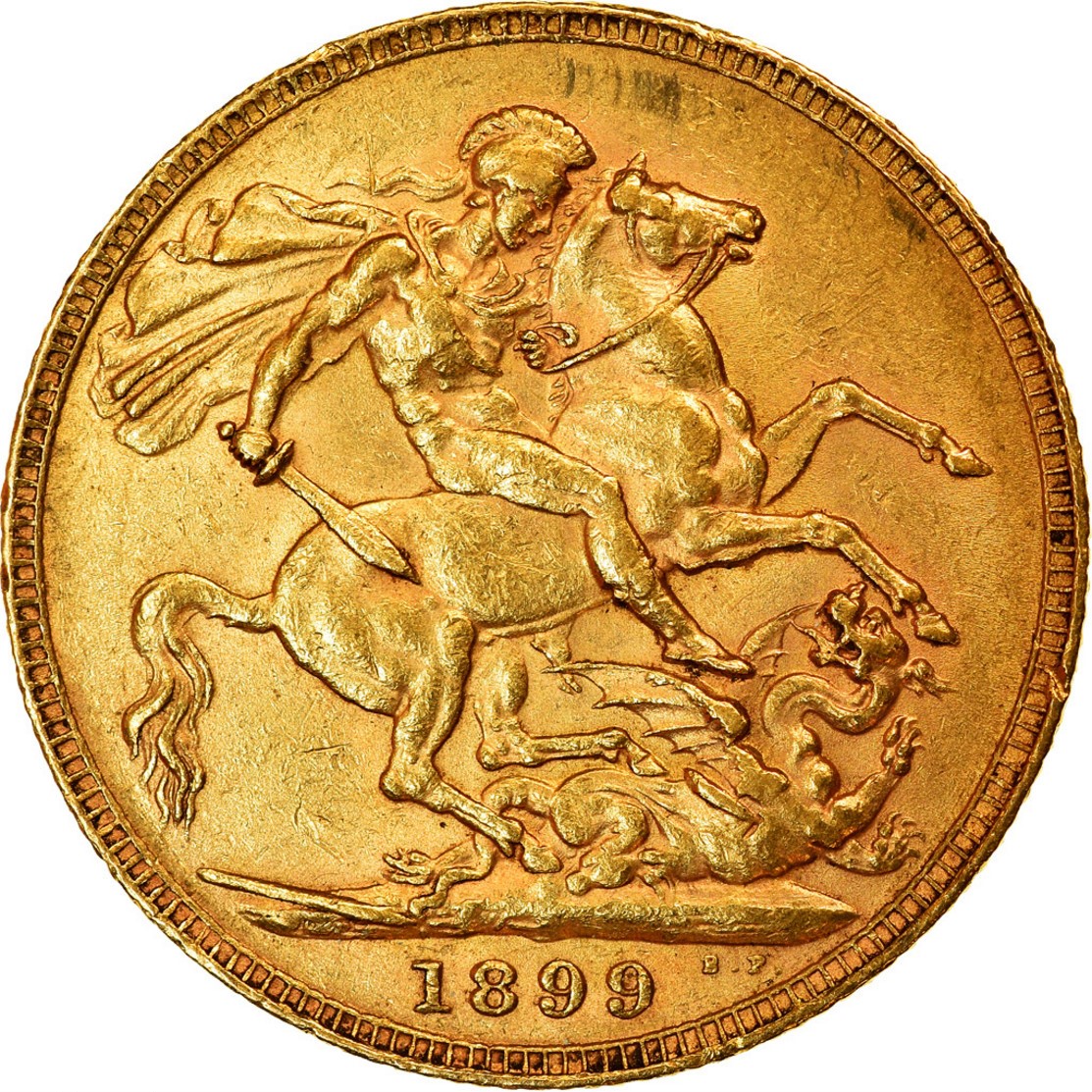 as earlier ones. They are called the "Widow head", although she had already been a widow for quite some time.
Would you like to discover other Queen Victoria coins on Delcampe? Click here.