The Walking Liberty: the half-dollar coin
Published on 17 July 2019
If the quarter (25c) is a very common currency in the United States, it is not the same for the 50c coin.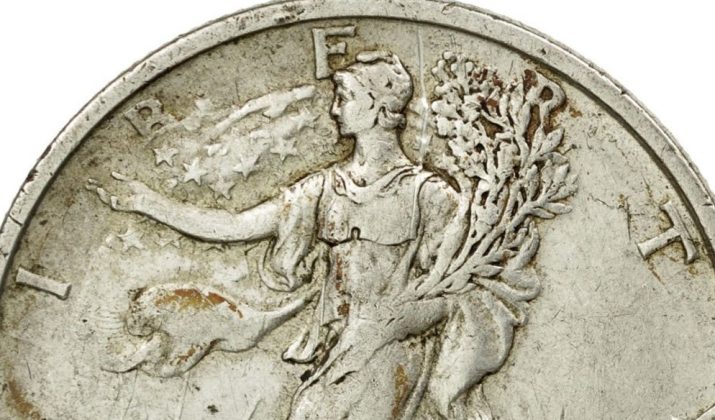 Over the years, this coin, like all the others, has evolved. Today, we will focus on "The Walking Liberty". This beautiful coin, depending on the issue dates, can have a value of several hundred euros.
The story of a coin
This coin was struck between 1916 and 1948. It replaced the model designed by Charles Barber, which was used for a long time between 1892 and 1916, and was replaced by Franklin's in 1948.
Our Walking Liberty is the winner of a contest organized by the Director of the US Mint. The latter had not convinced by proposing a new Barber's model. Three candidates submitted different projects: Adolph Weinman, Hermon MacNeil and Albin Polasek.
The face of the famous young lady is said to belong to Elsie Stevens, a theory defended by her daughter, among others.
Adolph Weinman's project won. The coin was not issued easily because the engraving of the coin went to Charles Barber, the same man who had been refused his projects. Needless to say, he was not the most motivated on this project….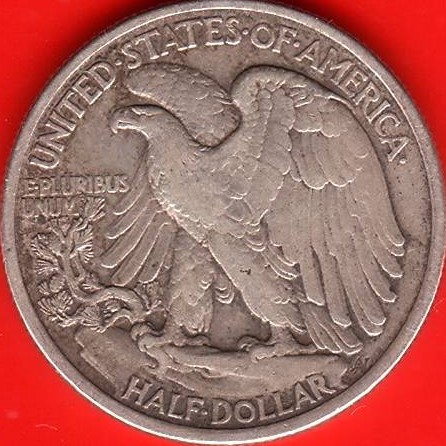 This new piece represents Liberty standing in profile, reaching out with the hand to the left. At the bottom left of the coin, the setting sun illuminates it with its rays. In its arms, Liberty carries branches of laurel and oak, symbolizing civil and military glory.
On the other side of the half-dollar coin is an eagle perched on a rock with its wings spread.
The Walking Liberty and the Sower
According to some studies, and in particular that of the numismatic historian Roger Burdette, this Walking Liberty was inspired by Oscar Roty's Sower, which the French know well. Indeed, since 1897, the famous Sower Coins have been put into circulation in France. It is therefore clearly possible that Weinman was inspired by it, knowing that the first American coins minted date back to 1916.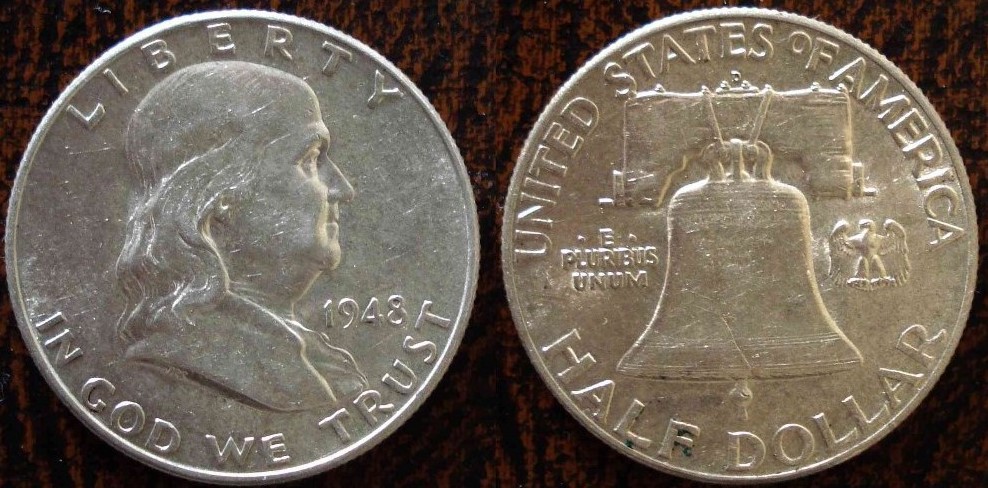 The half-dollar Walking Liberty coins were finally put into circulation in January 1917. They were to circulate for 30 years before being replaced by coins bearing the effigy of Benjamin Franklin, one of the fathers of the American nation.
While these coins are not very rare today, their price, depending on the year they were minted and their condition, can rise to several hundred euros.
Discover the half dollar Walking Liberty coins for sale on Delcampe!