Delcampe Pay is now available in new currencies and countries
Published on 25 September 2019
As promised at its launch, we continue to develop our payment method Delcampe Pay.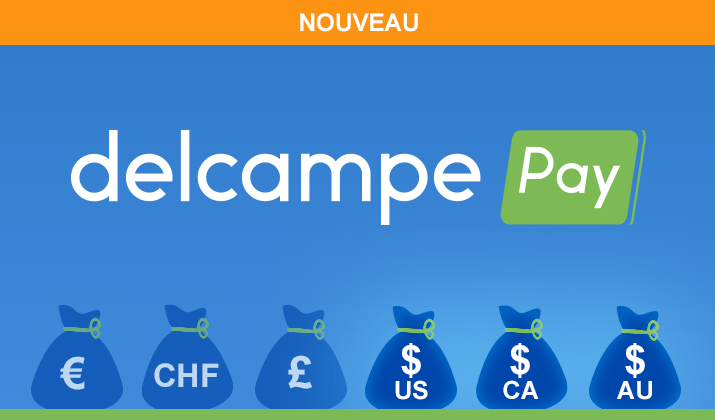 Payments in dollar with Delcampe Pay
We are pleased to inform you that Delcampe Pay can now be used in all the currencies of the Delcampe website (Euro, Pound sterling, Swiss franc, American dollar, as well as Canadian and Australian dollars).
We're adding new countries!
Delcampe Pay is now available in 6 additional countries:
Canada
Australia
the United States
China
Poland
Romania
This expansion represents a very important part of our international members who will now be able to benefit from the advantages of Delcampe Pay.
The strengths of Delcampe Pay
Delcampe Pay is the ideal payment method on the Delcampe website. It has been developed in partnership with MangoPay, Arkea Crédit Mutuel and Payline. These are just some of its advantages:
– one of the lowest-priced solutions on the market
– no need to leave the Delcampe website to make payments
– no fees when withdrawing your money
– possibility to pay different sellers simultaneously
– secure and easy to use
– free one-click activation of your account!
Don't wait any longer and become a Delcampe Pay user today!