Three very popular women in postcards! Will you guess who?
Published on 2 October 2019
Delcampe is the largest marketplace for collectors. Due to the thousands of items sold every day on the site, we can see what is trendy. In terms of old celebrity postcards, these three women were very successful in 2019!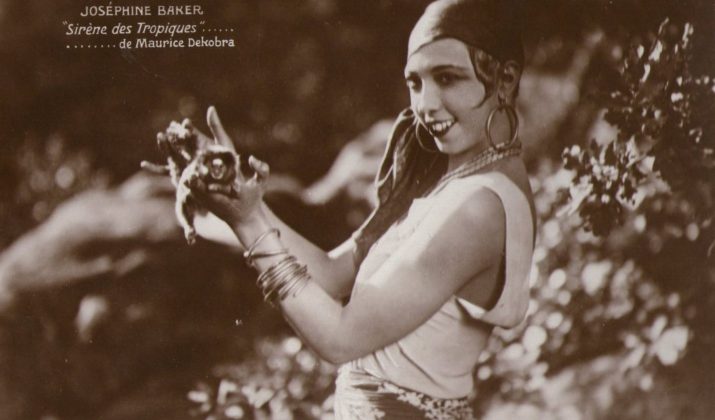 Beautiful women have always been looked at, admired and, in recent decades, collected. Mata-Hari, Louise Brooks and Josephine Bakker seem to be currently a sought-after collection theme. The postcards of these three beauties can go up to several tens of euros.
Mata Hari, the spy dancer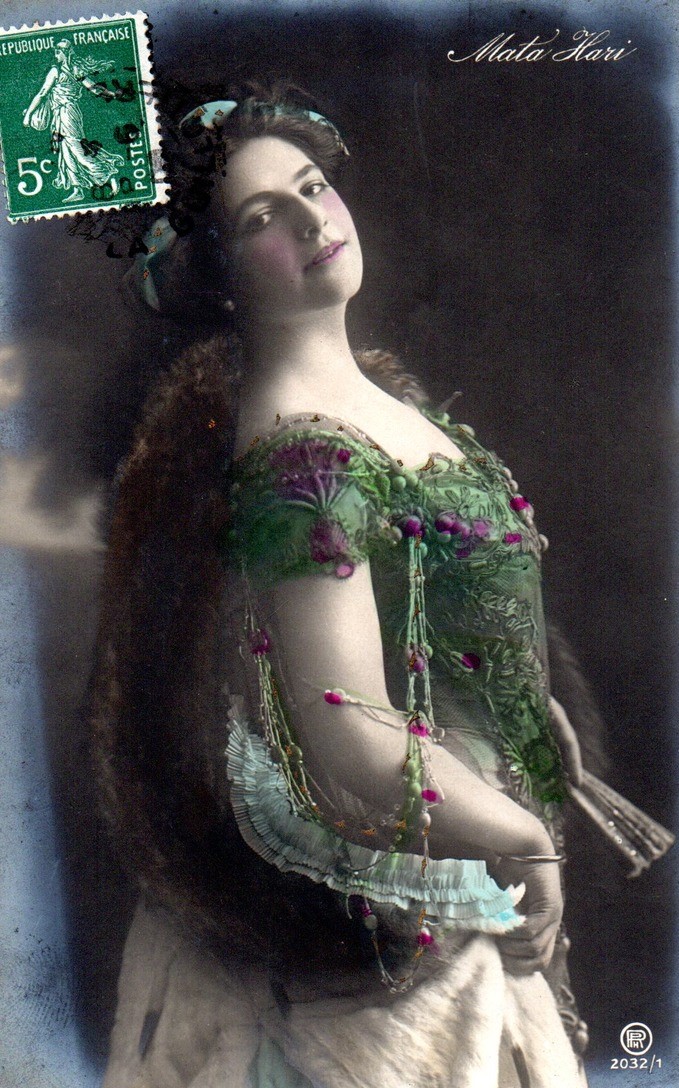 Named Margaretha Geertruida Zelle, the future Mata-Hari is a young Dutch girl in search of adventure. She married at the age of 18 after responding to an announcement from a Dutch naval officer twice her age, Captain Rudolph Mac Leod. She went to live with him on the island of Java where she learned oriental dance. The couple has two children but experiences a tragedy when they are poisoned. The little girl survives but the son dies, the couple splits up and Mata-Hari returns to live in Europe.
In 1903, at the age of 27, Mata-Hari moved to Paris where she was supported by rich men. She became famous in 1905 with a number of nude oriental dancer in the "new circus". Her oriental physique perfectly suits the role and the success of her sulphurous act allows her to travel all over Europe. But success only came a while and a few years later, the young woman who was living beyond her means found herself in debt.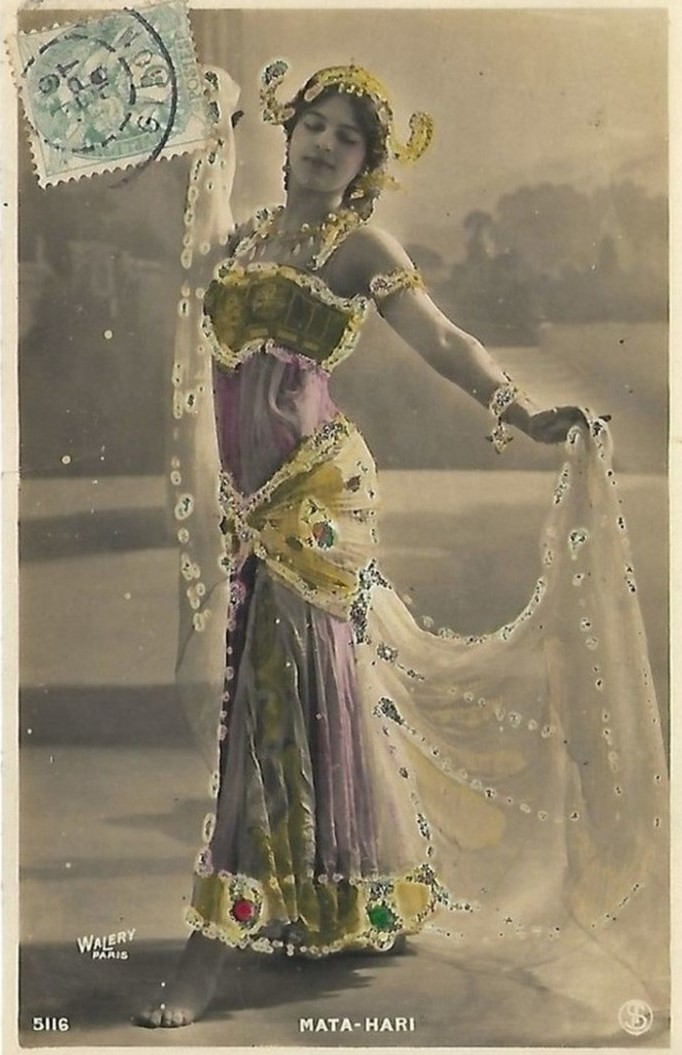 She was then allegedly recruited as a spy agent by the Germans on the eve of the First World War. However, she was also reportedly recruited one month later by the French intelligence services. Mata-Hari's role as a spy remains unclear. It is difficult to say with certainty if she worked for the Germans, for the Allies or not at all.
In 1917, she was arrested by Captain Pierre Bouchardon for spying for Germany. After a summary trial, she will be shot. According to legend, she sent a kiss to the soldiers of her firing squad before they fired the fatal bullets.
A legendary figure, she remains today an enigmatic character who is the joy of many postcard collectors.
Discover other postcards representing Mata-Hari on Delcampe!
Louise Brooks – the actress with a black bob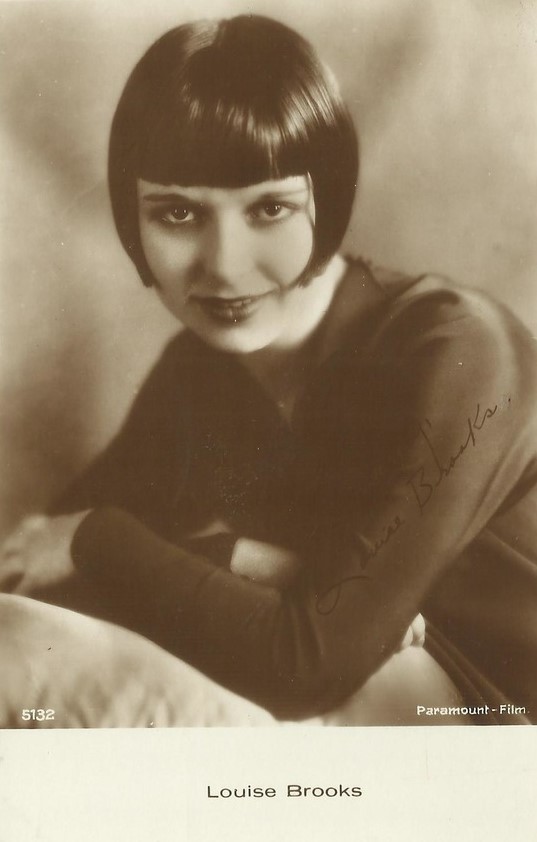 Born in 1906 in Kansas, Louise Brooks began her career as a dancer. After a stint in Europe in men's shows, Louise Brooks joined the Ziegfield Follies on the Broadway stage. That's where she was be spotted by producer Walter Wanger. This is how she became an actress in light and silent comedies. Very quickly, it was successful. Her short black bob hair became the fashionable haircut all over the world.
Louise gets tired of Hollywood cinema and decides to pursue her career in Europe. This is how she accepts the main role of Loulou who will make her a sulphurous icon of cinema. She will still shoot a few more films in Europe before coming back to the United States. The doors started to close. It must be said that with her strong character, Louise Brooks refused to record the voices of her silent films, which was not to the taste of Hollywood producers.
She was forced to accept small, poorly paid roles. Humiliated, she decided to go back to Kansas to start a dance school. But there too, she was not well received and went back to New York where she worked as a saleswoman before becoming a call girl.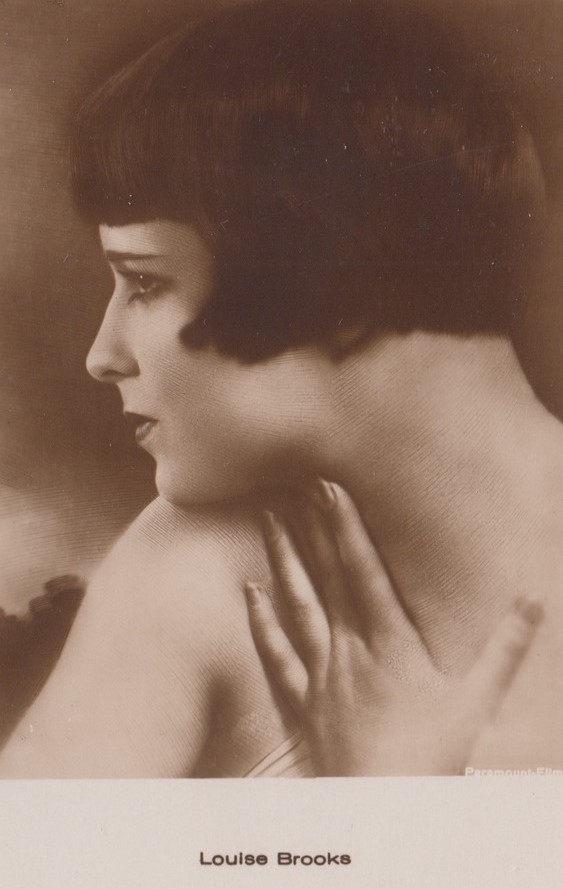 Her life was going badly wrong. Fortunately,the wheel of fortune goes round and round. At the beginning of the 1950s, her talent was finally recognized thanks to the French journalist Henri Langlois who declared "There is no Garbo! There is no Dietrich! There's only Louise Brooks!"
At the end of her life, she started writing. She died in 1985 of a heart attack but will remain an icon of cinema forever.
Want to see more postcards of Louise Brooks? Delcampe is at your disposal!
Joséphine Baker, a committed artist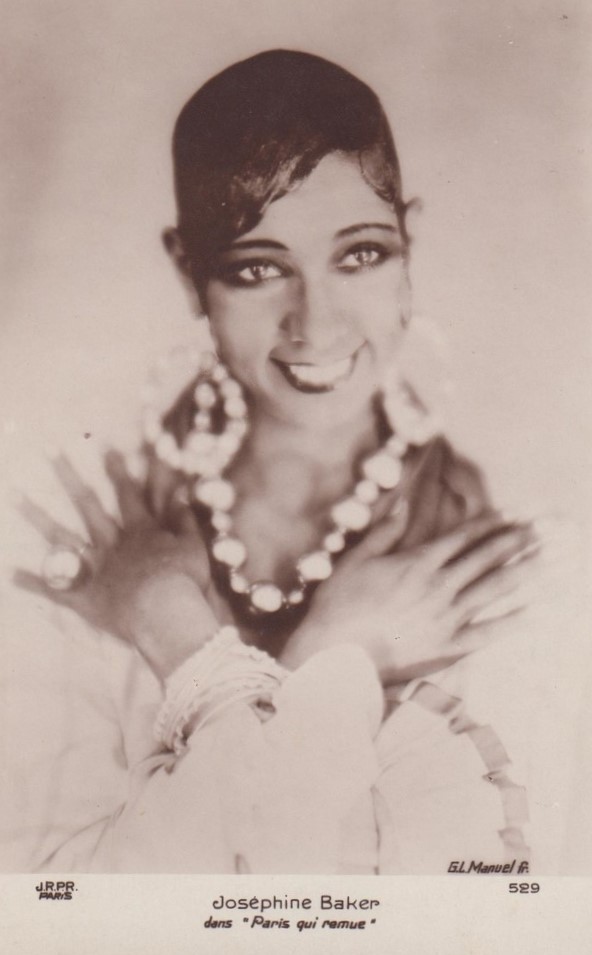 The first international black celebrity, Josephine Baker's life is worthy of a novel. She left school to get married at the age of 13. Divorced and remarried Willie Baker, whose name she kept the following year, she left him two years later because she wanted to become a star.
She joined New York and, after several refusals, was given a role in a musical played by Blacks. She owes her luck to Caroline Dudley Reagan who hired her to play in the "Revue nègre" in Paris. It is in this context that she will wear her famous banana belt costume!
She became a revue artist at Folies Bergères where she walked around with a leopard and began a film career a few years later. She became French in 1937 and joined the Resistance two years later. From 1941 to 1944, she lived in Morocco and gathered all kinds of information for the Allies. At the time of the Liberation, she received the medal of the French Resistance and was made a knight of the Legion of Honour by Charles de Gaulle.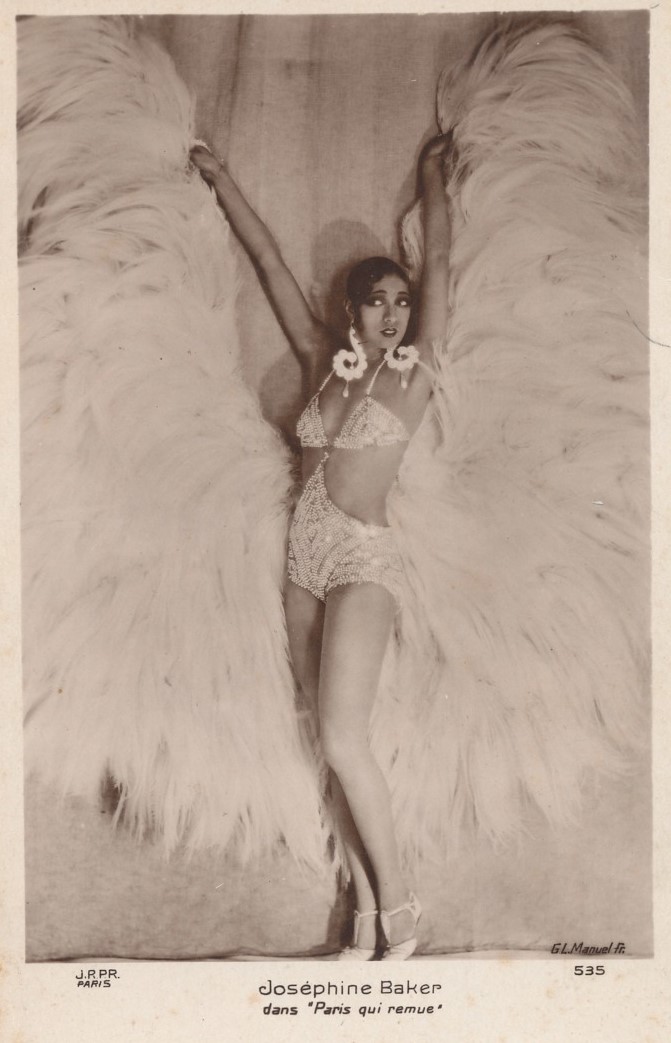 After the war, Josephine Baker became involved in various causes that were very important to her. At Milandes Castle, she adopted 11 children of all origins whom she called her "rainbow tribe" and actively fought against racial segregation in the United States and around the world. But this life dedicated to the good cause was expensive and Josephine Baker found herself in debt. As a result, she was forced to sell her castle. With the help of Brigitte Bardot, Jean-Claude Brialy and especially Grace de Monaco, she returned to the stage in Paris. It was in this city that she loved so much that she died on April 12, 1975.
Discover more postcards of Josephine Baker on Delcampe!
These women we admire so much…
We have just evoked three women with a strong character, an exciting life, who, despite the years that pass, remain world icons! Of course, they are not the only famous women in our postcards. Below is a small selection, but you will find many more in our dedicated section on Delcampe !