A little-known face of great value!
Published on 12 April 2022
Do you know Bartolomeo Borghesi? No? Yet his face appeared on a San Marino commemorative coin in 2004, which may be worth several hundreds of euros!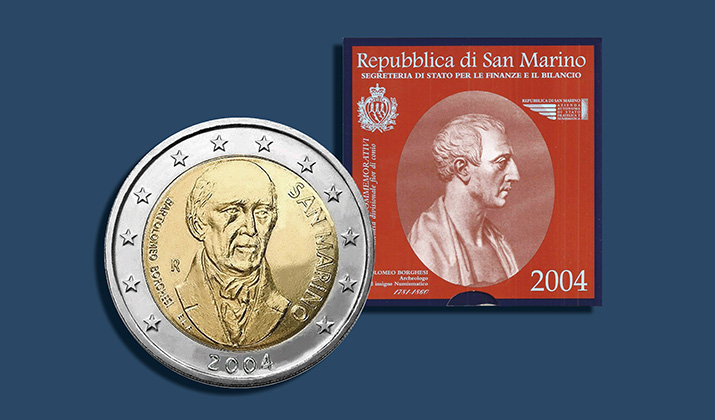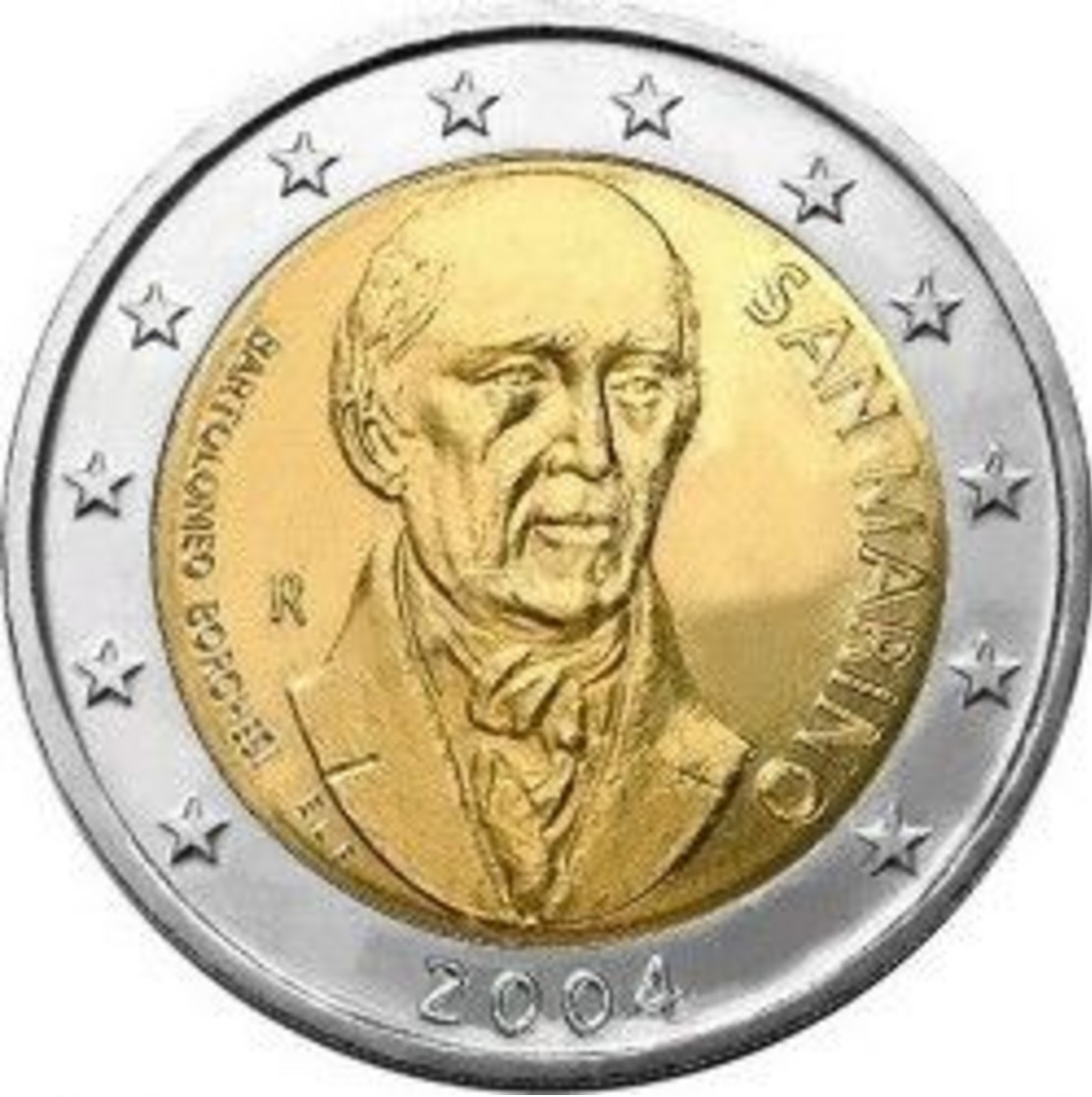 Born in 1781, Bartolomeo Borghesi was a numismatics specialist who wrote a number of studies on the subject. He was also a member of the Académie des inscriptions et belles-lettres, and a teacher at the Institut de France and the Academy of Berlin.
He passed away in San Marino in 1860. The local authorities thought it logical to pay homage to him by issuing a coin with his effigy. The €2 coin was struck for coin collectors given that it is marked as non-circulating. Which means that it should be in very good condition. Bartolomeo Borghesi's portrait appears on the coin. The outer ring of the coin features the 12 stars of the European flag split by the year 2004 at the bottom.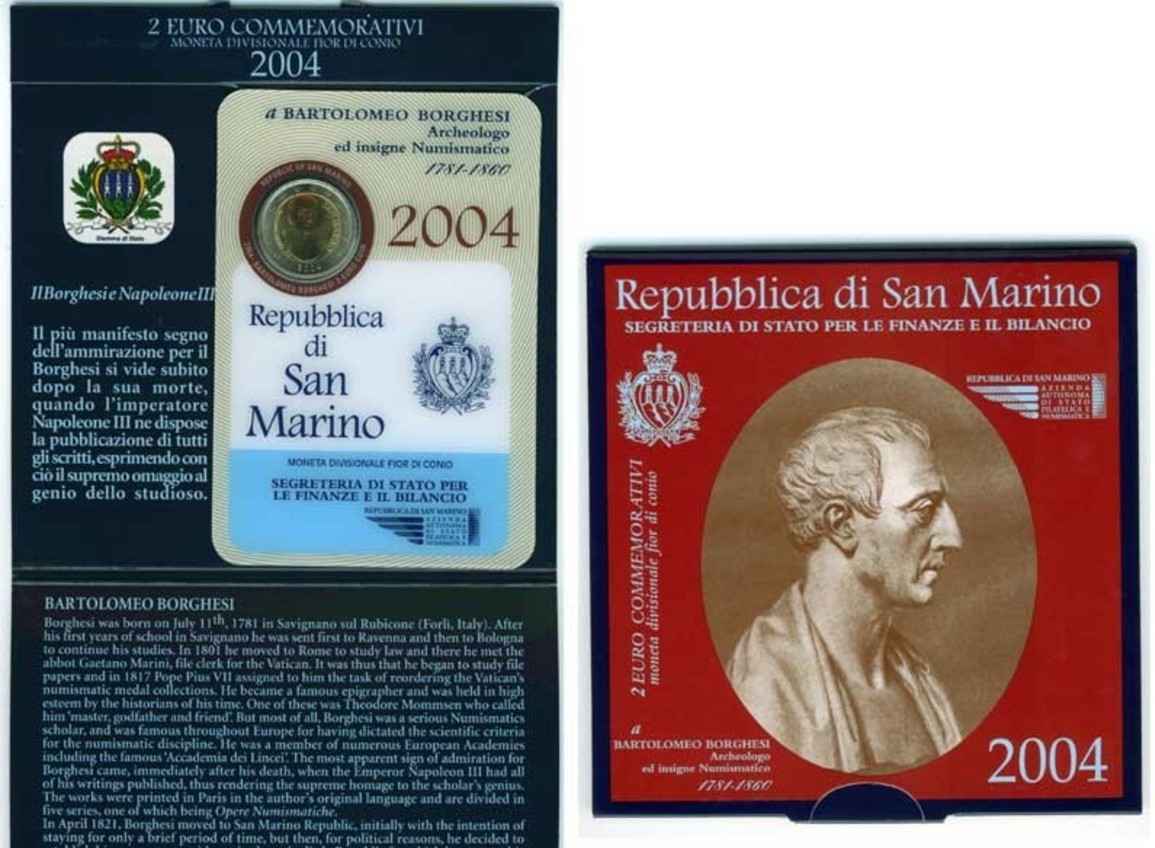 The coin was engraved by Ettore Lorenzo Frapiccini and was issued in 110, 000 copies. It was originally sold in a folder. However, copies of the coin alone are available. The coin is currently selling between €100 and €150 on Delcampe.
Would you like to explore San Marino euros? Click here!