An advanced search for posts of interest to you on the Delcampe forum? It's available now!
Published on 28 February 2019
Delcampers can now easily search the Delcampe forum for the topics and messages of interest to them. How? That's what we're about to tell you!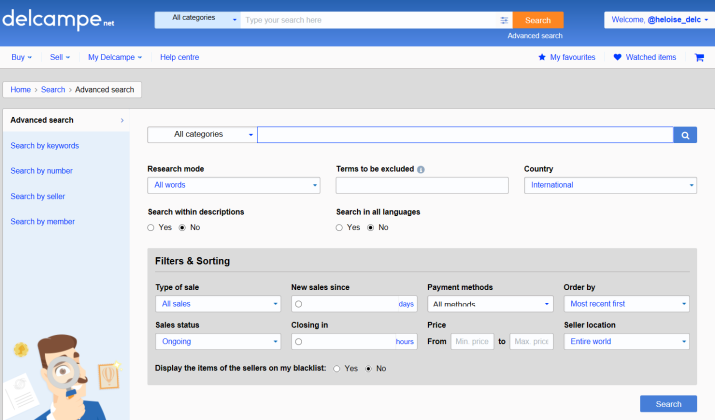 Basic search with an advanced engine
Delcampe makes things easier for you when you click on advanced search!
You can use different fields to filter your search. In addition to using one or more keywords, you can enter:
– A specific forum
– Whether the keyword is in the title, the content or both
– A time period.
You can also see messages tied to a nickname and select your preferred display method for results. Finding a post in the forum has never been so easy!
Discover our advanced search tool!
Read the other articles about tips on Delcampe.