Coin collecting
Published on 1 December 2022
Walburge_collection is a Belgian numismatics house that has been active on Delcampe since 2013. We met with them and asked a few questions about their exciting work in the world of coins.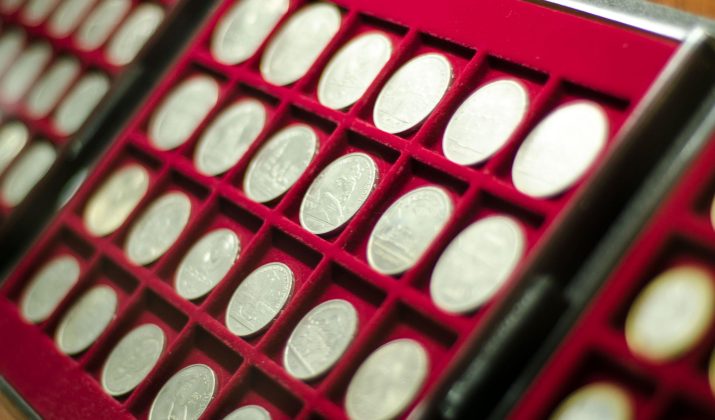 When did you start your business?
I opened my shop on 1 September 2000. So, it's been 22 years. I had been collecting coins since I was nine years old, when I found my first one in the rubbish tip behind my parents' house, at the bottom of a very old leather bag. It was a very small silver Louis-Philippe coin. I showed it to my grandmother, who gave me an old wallet that had belonged to my grandfather, and a few old coins. I really collected from the time I was 12 until I was 20. I started selling after I returned from the army. But I wasn't a professional yet. I went to flea markets, fairs and trade shows.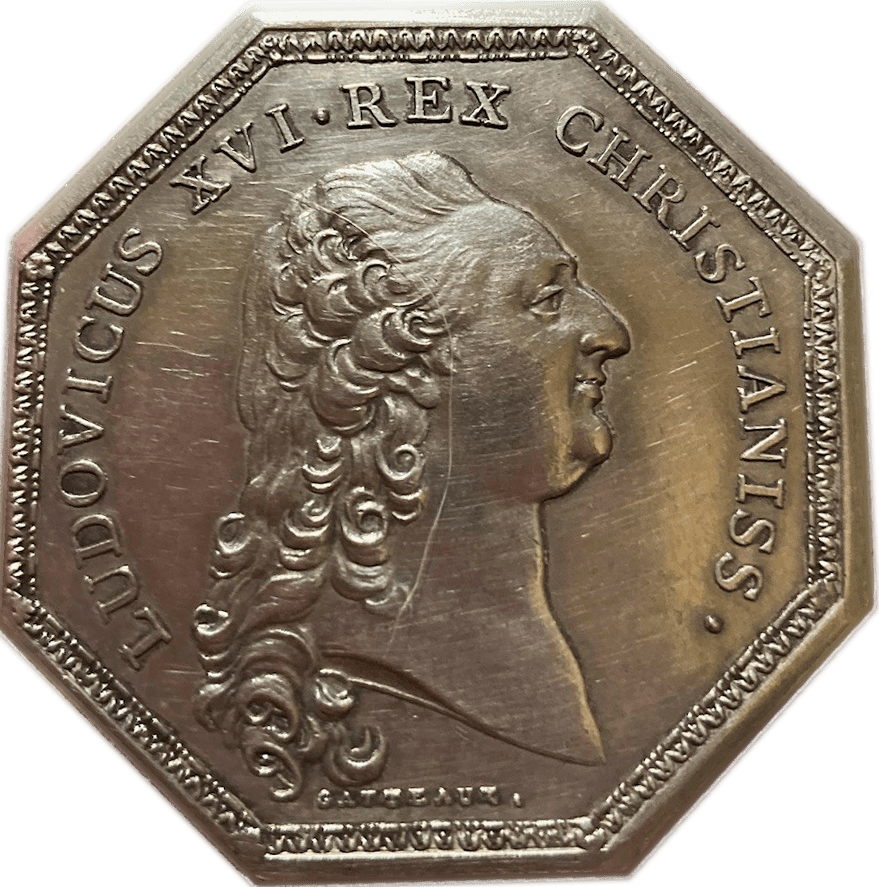 In addition to numismatics, I worked as a baker/pastry maker. When my employer passed away, rather than going to another bakery, I decided to set up my own numismatics business.
Are you still collecting?
I'm still collecting, but not coins, because it's quite complicated to be both a dealer and collector. I've been collecting postcards of Aachen since then.
What do you like about Delcampe?
I started selling on Delcampe in 2013. What I like about Delcampe, is that I have a very loyal clientèle. My goal is to offer them very nice items at a reasonable price.
I currently put between 80 and 100 new coins up for sale every day. I take photos a few days ahead of time when I have downtime between two customers and I sell about 1,000 a month.
What is the oldest coin you've sold?
The oldest coin I've sold in my career was from 1500 before Jesus Christ.
I've sold several ancient coins at very reasonable prices. You can find ancient silver coins for between €50 and €100. People are surprised.
How do you determine the condition of coins?
The condition of coins is a difficult issue. People find coins at home and polish them to make them prettier. When a coin is oxidised, you shouldn't polish it. That's a big mistake!
I'll show you an example: Here is a set of coins from the French Revolution. There are some absolutely exceptional coins. Here are some Louis XVI ecus. One is very rare. It's a half ecu from the French Revolution with the effigy of Louis XVI.
You have to look at both sides of the coin to make sure that the design is well preserved. On these coins, you have to look at the hair on one side and the condition of the fleur-de-lys on the other side. That way you can determine if the coins in question are in good condition or not.
In terms of price difference, these are all silver coins, so there won't be a great difference between them. In fact, collectors usually look for dates they're missing and for letters (workshops) to complete their collections. The most worn ones will sell between €45 and €50 and the best ones for about €65.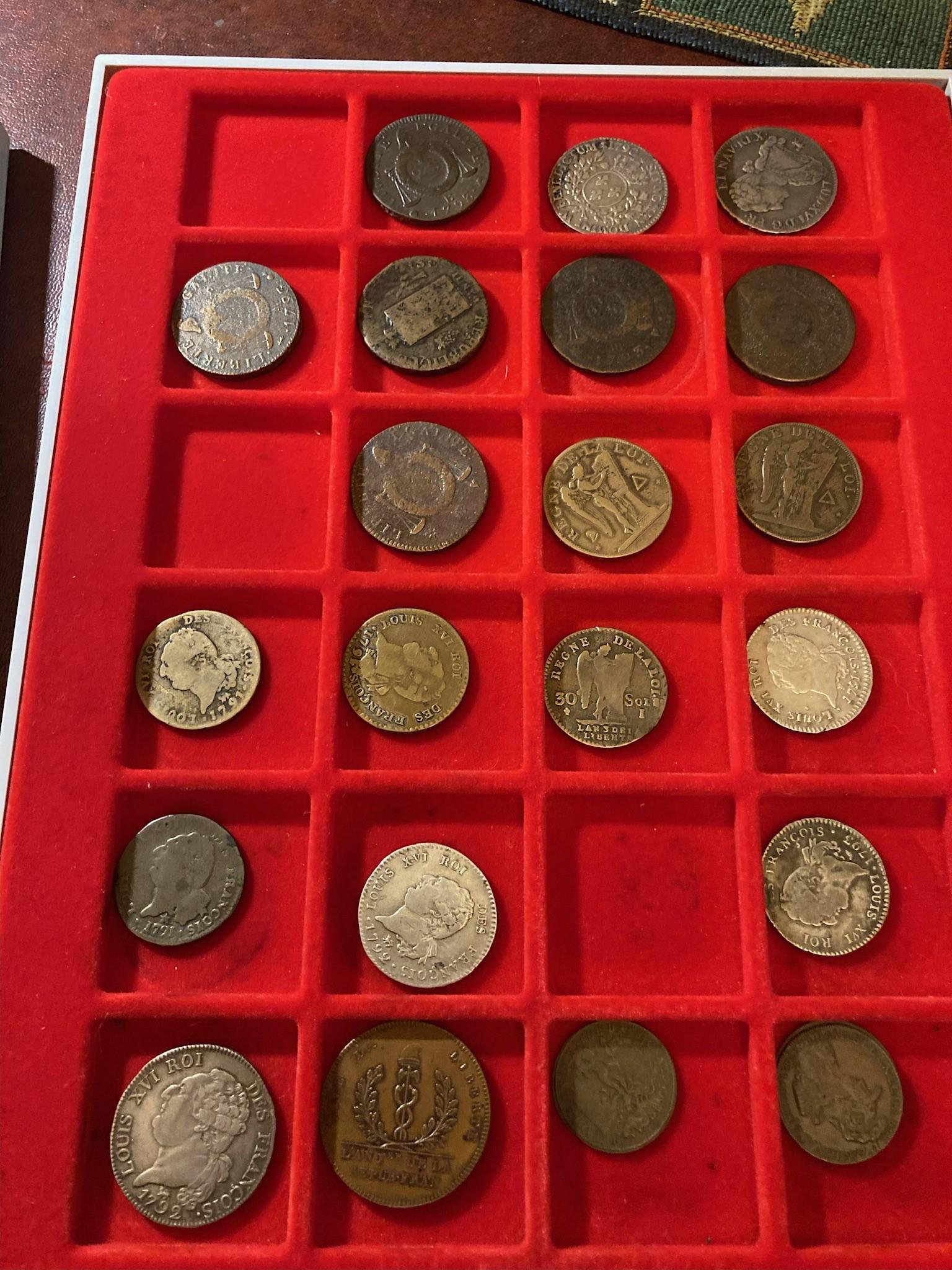 I'll also show you some tokens and medals from the French Revolution by well-known engravers. There are also trial coins, that is, coins that were never in circulation.
Assessing the price of a coin is very complicated, because there are many criteria that need to be taken into account: rarity, quality, etc… Many people refer to price catalogues, but they're sometimes too enthusiastic about prices compared to market realities.
Delcampe is more realistic when you look at coins that have already been sold.
What would you recommend to someone who is thinking of investing in numismatics?
My investment advice would be to avoid modern coins like euros or 20th-century coins because there are too many in circulation. I would say that the best period is between 1718 and 1850. Ideally, high quality silver items. You can't lose with those ones. I had that kind of collection myself and it saved me because I made a substantial profit when I needed money.
What about banknotes?
That's also very complicated because there are rare notes from the end of the 20th century and notes that are worthless even though they are from the previous century. In that case, I recommend betting on quality and focusing on the period between 1860 and 1910. I think that's where you have the best results.
Overall, and despite the fact that coins have existed for much longer than notes, there are more different notes than there are coins.
Discover Walburge-collection on Delcampe!