The Godot numismatics house joins Delcampe Marketplace
Published on 25 March 2022
Jonathan Fhal is the CEO of Godot et Fils. The numismatics house is very old and one of the most important ones in France. It recently joined the Delcampe Marketplace, which was exciting news for collectors. We were very happy to be able to ask Mr Fhal a few questions on this occasion.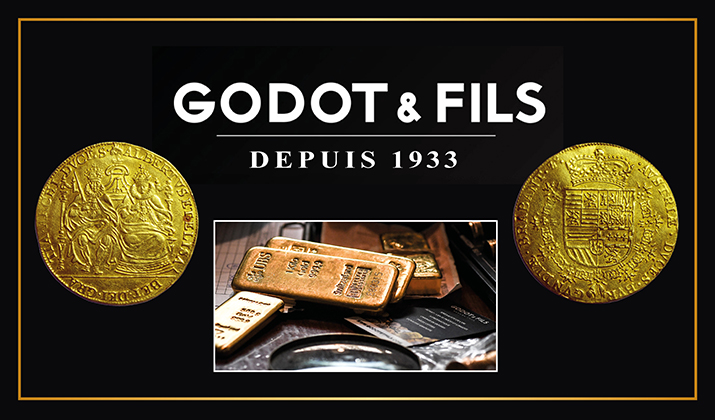 Hello. Could you introduce your company for us?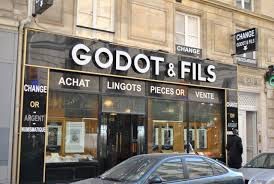 Godot et Fils was founded in 1933 under the name Banque André Godovannikoff. The first location was, and still is, on Rue Vivienne in Paris. After a successful start in the 1930s, the business was shut down during the Second World War. It was reborn in 1948. Its new name was Godot et Fils…which it still is today.
We have several different business lines: we buy precious metals and jewellery, sell gold ingots and also have a very nice line of high-quality coins.
Our company has a network of over 30 locations and had revenues of more than €400 million in 2019.
How long have you led the company?
We bought the company in 2006 and we just celebrated the fifteenth anniversary of the purchase. Our arrival signalled the start of a new, modern era thanks to our activities on the Internet. We developed the www.achat-or-et-argent.fr website while maintaining our local presence with our customers thanks to our agencies.
What are your assets?
Our company has proven itself thanks to its long-term presence, its extensive agency network and its team of 50 people, some of which are numismatics specialists. We have a very large selection of products, including exclusivities like ingots from the Fiji Islands. We're ACPR (Autorité de Contrôle Prudentiel et de Résolution – Banque de France) accredited, which proves that we are a serious company.
You put some rare coins up for sale when you joined Delcampe…
Yes, it was our pleasure to offer the Albert and Isabella double sovereign from the early 17th century. The 10.8g gold coin has a 37 mm circumference. It features the sovereigns Albert and Isabella with crowns on the obverse. On the reverse is a crowned composite coat of arms encircled by the Golden Fleece necklace and topped by a crown splitting the legend above. Titulary:  AVSTRIAE. DVC-ES. BVRG-VN-DIAE. ET.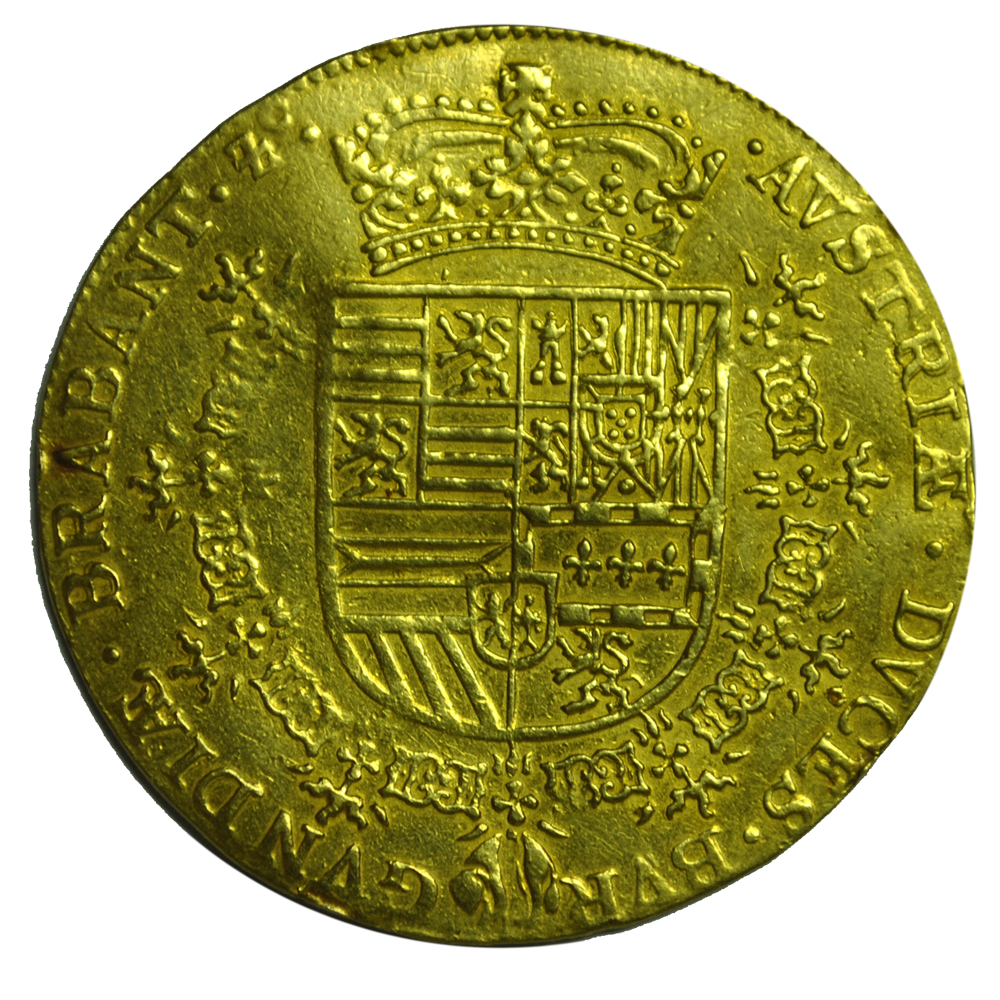 DOM. TORNA Z., which means Austria, Dukes of Burgundy and sovereigns of Tournai. We invite you to discover the item page of this superb piece and our store, which is full of treasures.
What decided you to join the Delcampe Marketplace?
We were taken by the site, which is very practical and makes it easy to sort coins. We want to work with reliable partners who are both well-known and have an excellent reputation. We also like the blog, which encourages collectors to explore numismatics, which is a very interesting area of collecting.
And, of course, Delcampe provides us with the opportunity to open our sales to collectors around the world.
What are your projects for 2022?
We want to expand our network to increase it from 30 to 40 agencies across France.
We're also preparing a numismatics sales catalogue. We're in the process of organising a very attractive sale.
Discover Godot et Fils coins on Delcampe today.