Your Delcampe website faster than before, thanks to Céline and Gaëtan!
Published on 5 January 2021
Did you realize that the Delcampe website is faster than before? Well, you are right. For the past 6 months, our teams have been working to make it easier for you to navigate on Delcampe.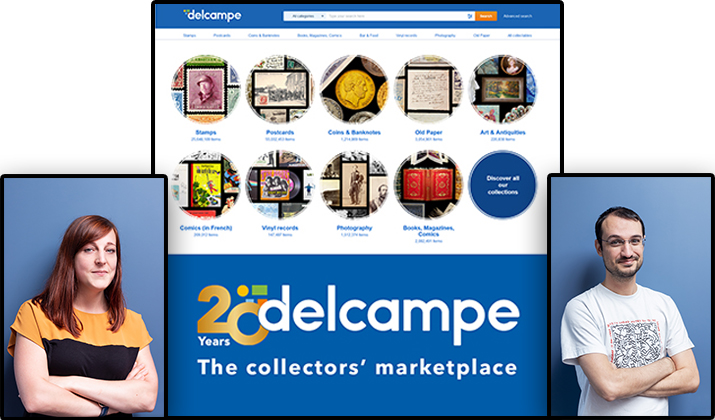 Behind this project, there are mainly two members of the Delcampe team, Céline and Gaëtan. Who better than them will be able to tell you about this project
Hello Céline and Gaëtan, can you explain your role in this project to speed up the website?
Gaëtan : I took care of the development and server part: the purely technical part which requires programming.
Céline : For my part, I took care of the visible part of the project, i.e. the display of the pages, trying to ensure that the new enhancements did not cause any problems for the existing pages.
What's the result?
Céline : The loading time of most pages on the site is up to twice as fast as before. We have worked in particular on the home page, the item pages, the category pages and the searches.
Gaëtan : We are proud and satisfied with this project which kept us regularly busy for 6 months. We are pleased to see that it is already bearing fruit. Indeed, the number of pages viewed during a visit to the website has increased by almost 10%!
What turned out to be the most complicated part of this project?
Céline : I would say the splitting of heavy files to download. It was important to manage to lighten the page by reducing the number or size of files to be downloaded.
Is this project completed?
Gaëtan : No, we will continue to optimise the site in 2021. Here, we have mainly worked on the pages that concern buyers. We will now work on the sellers' pages. Especially for the big shops.
Céline : For my part, I am going to work on the mobile version of the site as more and more members are surfing via their mobile phone.