Defiant displays
Published on 19 December 2022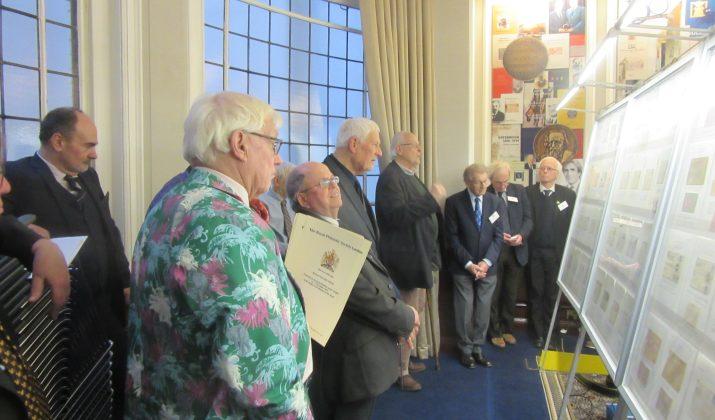 Despite disruption caused by problems on the railway network and poor weather conditions, the meeting of the Royal Philatelic Society London planned for 18 December 2022 went ahead.
Graham Winters had hoped to give the presentation, but could not travel to London. Instead, no fewer than 23 members had brought along material to fill the frames. It proved to provide a wonderful mixture, much not previously seen, and certainly not lacking in variety.
Among the items shown were: topically, Christmas – and Valentine – cards plus covers sent over the Christmas period; booklet panes used for postage; Imperial Airmail Services and the First Trans-Pacific Air Service to Fiji; the General Post in Paris; the postal history of Manchester and Savoy; Nigerian Official Mail; postage dues used in Ireland; the Rhodesian good life as seen through postcards; plus several themes including Elephants, Guinness, Falls and Slip-ups, and Gold and Golden. Each member who had brought a display spoke for a few minutes about their material.
Peter Cockburn, President of the Society, said of the meeting that it had been 'quite extraordinary'.