New President for Royal
Published on 6 July 2023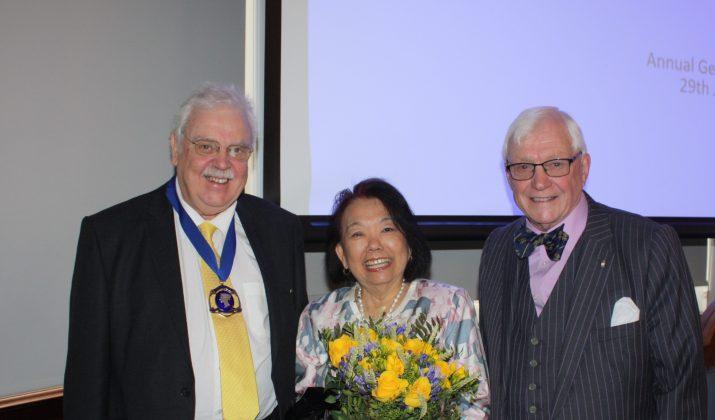 Michael J. Y. Roberts FRPSL became President of the Royal Philatelic Society London at the Society's Annual General Meeting held on Thursday, 29 June. He thanked his predecessor, Peter Cockburn FRPSL, who, during his two years as President, had steered the Society back to normality following the disruption caused by the pandemic.
Other Officers and Members of Council who were confirmed at the meeting are:
Vice Presidents: Simon Richards and Simon Martin-Redman.
Hon. Secretary: Steven Harrison.
Hon. Treasurer: Alan Druce.
Chair of the Collections Committee: James Podger.
Chair of the Governance Committee: Nigel Gooch.
Members of Council: Jon Aitchison, Mark Bailey, Gwynne Harries, Michael Hoffman, Daphne McMillan, Suzanne Rae, John Stimson, Kim Stuckey, Lillian Swift, Jack Zhang.