The President entertains
Published on 16 June 2023
Press release from RPSL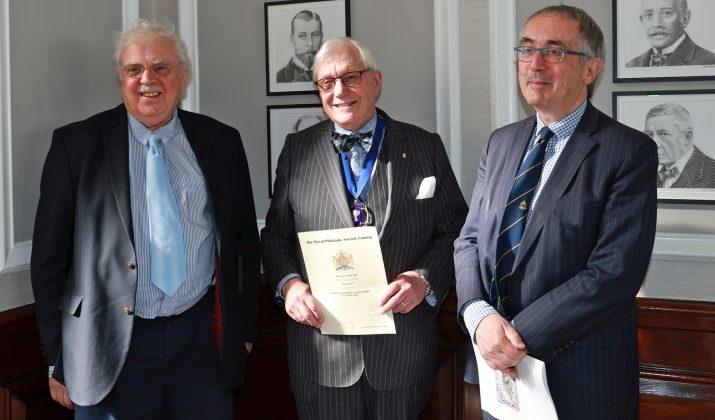 It was the President of the Royal Philatelic Society London, Peter Cockburn FRPSL, who presented the afternoon's display to the Society on 1 June, showing his outstanding collection of North Borneo & Sabah Malaysia. The material and its presentation enthralled all who attended.
Giving the Vote of Thanks, Simon Richards FRPSL, a Vice President of the Society, said that the members had been 'entertained royally' with a 'splendid display of Peter's beloved North Borneo'. Among the many fine items on display, Simon highlighted: the plating study of the early issues; the 1931 issue to commemorate the 50th anniversary of the granting of the Royal Charter to The North Borneo Company; the attractive designs issued during the reign of King George VI; the 50c value of 1952 of the King George VI series printed in photogravure with inverted watermark, believed to be the only example recorded although a sheet must have existed; censor marks; the postal stationery and postcards.
The President-elect, Mike J. Y. Roberts FRPSL, presented the Society's plaquette and certificate to Peter, who responded that it is always 'a joy for the individual to see their material in the frames'.