The first stamps of Switzerland (1843-1848)
Published on 17 October 2019
Do you know the first Swiss issues? They are linked to the various cantons of the country.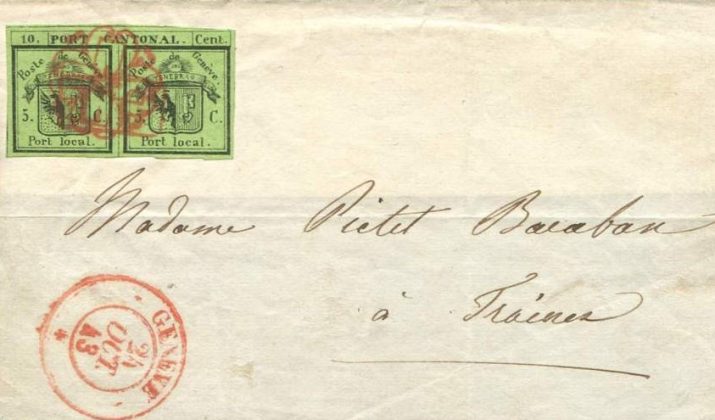 Swiss philately started in 1843. At that time, the country was not yet unified as the Swiss Confederation. It will only be the case in 1848. However, some cantons had already issued their first stamps. Let's look back at these first issues.
The canton of Zurich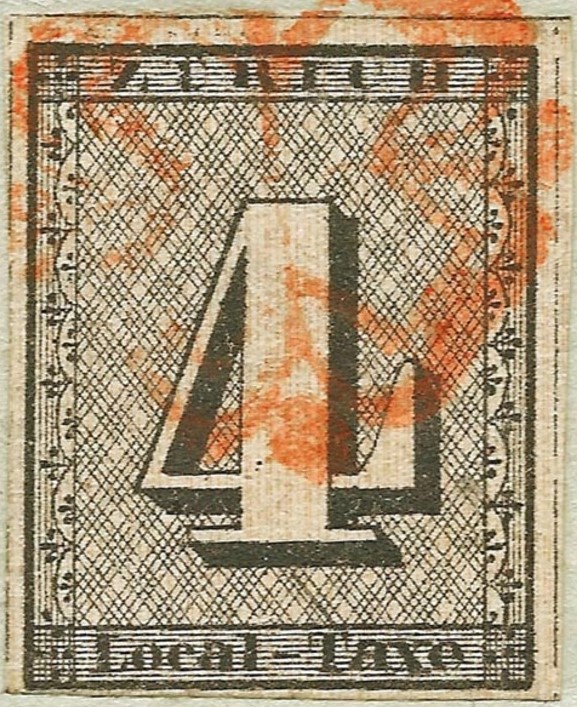 On 26 February 1843, the Canton of Zurich issued two stamps with different face values: 4 rappen and 6 rappen. They followed the example of England, which had issued its Penny Black 3 years earlier. On March 1, 1843, the first stamps of this canton were put into circulation. The stamp of 4 rappen was used in very local mail and the 6 rappen for the other municipalities of the canton. Just over 160,000 of them were reportedly issued.
The canton of Geneva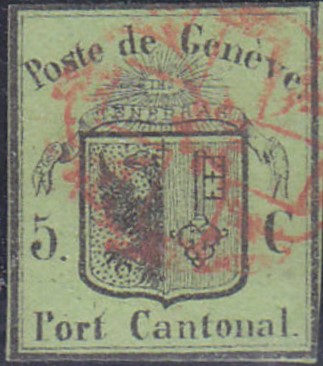 After Zurich, the canton of Geneva put up for sale, on 30 September 1843, its double stamp "Port Cantonal". It is two times 5 cents in black on green. The title of the stamp, "Port Cantonal", was created by placing the two stamps side by side. One stamp could be used to send a letter in the same municipality as the sender's. It took two stamps to send mail to a neighbouring town. It has been estimated that 60,000 issues of this stamps were printed.
This stamp was replaced two years later by the "Poste de Genève" stamp, which indicated "Port Cantonal" at the bottom.
The canton of Basel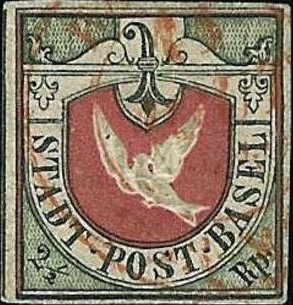 The canton of Basel began issuing stamps in 1845, with a 2.5 rappen stamp made of three different colours. It was a real innovation at the time. It represents a white dove in a red coat of arms. Melchior Berry designed this stamp. The printer Krebs made the print run in Frankfurt. The 40-piece sheets were printed in a little over 1000 copies for a total circulation of 41,480 copies, according to the website www.timbres-rares.com, in an article by Lucie Provost.
These very rare stamps are of course of great value. They are part of the postal history and, for some, have been the subject of issues commemorating their creation.