When you think that some people actually collect Ferraris!
Published on 9 October 2018
We are, of course, talking about scale models of the mythical Ferrari cars which are synonymous with prestige and luxury! Does the Ferrari name make you dream? Read on!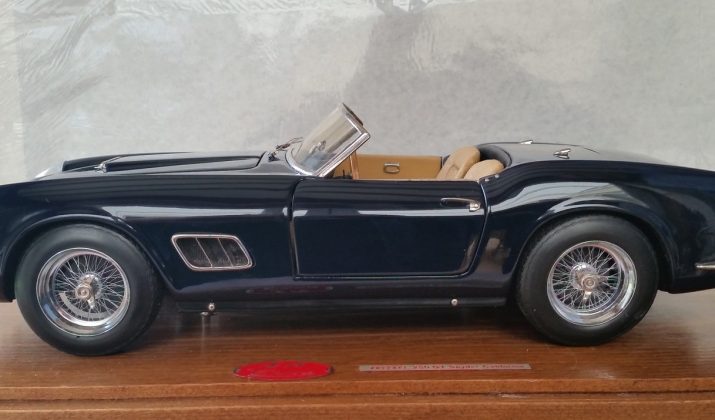 Enzo Ferrari's dream
The founder of the Ferrari make was born in 1898 in the city of Modena in Italy. Already, passionate about cars as a boy, Enzo Ferrari was hired as a driver by Alfa Romeo. As he wasn't the most talented driver around, Alfa Romeo offered him the opportunity he was dreaming of: to create his own racing team, the Scuderia Ferrari.
The brands were partners on the racetrack for about ten years, racing against German competitors like Mercedes.
Ferrari sets out on its own
Alfa Romeo and Ferrari ended their partnership in 1939 after some disagreements. Times were not good in Italy, which was going to war. It took until 1947 for the Scuderia Ferrari to be reborn.
T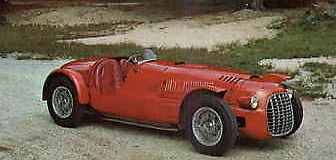 La he first Ferrari was the 125S. The red racing car soon won its first race, on the Piacenza track in 1947. Ferrari went on to win many races during the 1950s and it became a well-known manufacturer.
While Enzo Ferrari was passionate about racing and powerful engines, he wasn't very interested in design. He quickly delegated this aspect of the cars to Pininfarina. They collaborated very closely until 2013.
In addition to the racetrack, Ferraris are also seen about town
Running a racing team is very expensive and Enzo Ferrari was forced to sell cars to the general public. He decided to position the brand in a special market segment: very high-end cars. He only built a few hundred cars for each series to maintain their exclusivity.
The Ferrari brand stood for speed and luxury. The "man in the street" admired the car, and made him dream! "The Prancing Horse" logo boosted sales!
The Ford or Fiat dilemma
The Ferrari team ran into financial trouble in the 1960s. Enzo Ferrari was forced to sell part of the "rearing horse" company. Ford, an American company, courted him, but the Italian preferred Fiat for obvious national reasons. Ferrari stood for Italian luxury and keeping its nationality was worth more than dollars!
In 1969, Enzo signed an agreement with Fiat and sold 50% of his shares in Ferrari. After his death, Fiat purchased another 40%, with the rest going to the heirs.
From that moment on, Fiat took over the design and marketing of the cars for the general public while Enzo Ferrari concentrated entirely on his passion: racing cars.
F1 success
Thanks to drivers like Niki Lauda and Gilles Villeneuve, the Ferrari team was again successful in the 1970s and 1980s. Enzo Ferrari passed away in 1988. He was 90 years old and had lived his dream to the fullest.
The brand became very successful for a time after his death, then slumped in the 1990s.
It would take a dozen years before it took centre stage again with a talented young driver named Michael Schumacher and faultless technique. Ferrari cars made viewers dream of a better life during that period!
Miniature racing cars
Young boys have always loved beautiful cars and, of course, many of them were smitten by the beautiful little Ferraris. It's difficult to compile an exhaustive list of Ferrari model cars because the company granted licences to many companies: Ixo, Brumm, Kyosho, Best, Artmodel, Looksmart, Burago, CMC and Ilario…among others. There are hundreds of possibilities! And prices can escalate quickly, like for real cars! You'll have to spend several hundred euros for certain rare models. But, when you love something, money is no object and, remember, you're buying a Ferrari!
Related products
In addition to the little cars (available in a range of prices), there are also many other related Ferrari products. Delcampe features stamps, pins, postcards, watches, hats, tokens, keychains and stickers with the rearing horse. There's something for every fan, young and old, from a brand that makes us dream!
Discover the Ferrari items for sale on Delcampe !