Enjoy reading the Delcampe Magazine – Classic Collections 7
Published on 14 September 2023
Your new Delcampe Magazine Classic Collections is here! Enjoy reading about your favourite collections!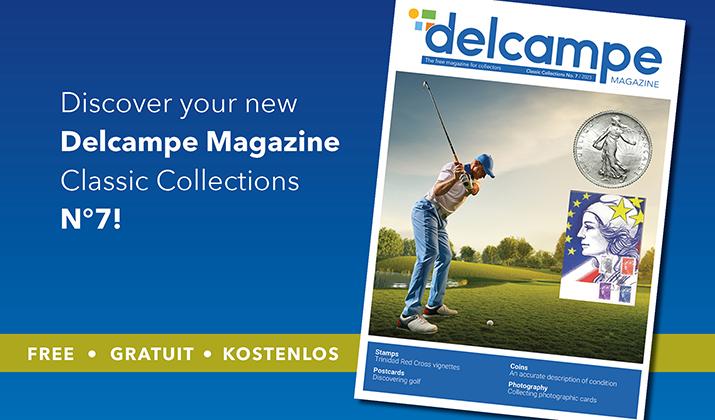 As every three months, we're delighted to present you with your new Delcampe Magazine Classic Collections. On the program: philately, numismatics, deltiology and photography.
In the philately section, you'll discover the Académie coin, as well as an article on Trinidad Red Cross philately, German Zeppelin stamps and, to make the transition to deltiology, maximum cards bearing the effigy of Marianne will be presented at the end of the magazine.
The postcard section will focus on golf and the illustrator Jean Chaperon, also known as Jean Paris. I'll be presenting a few of his cards. We'll take this opportunity to wish Delcampe a happy birthday in old postcards!
The photography section will focus on early portraits, and you'll see that there are some very nice ones out there!
And in numismatics, thanks to ADAN, we'll be explaining the condition of coins, so that you can understand certain differences in value, as well as military tokens, which still tell us some wonderful stories of everyday life.
Happy back-to-school and, of course, enjoy your reading!