The postcard barometer
Published on 15 March 2022
We are very pleased that Herbert Fischer has accepted to give you a regular update on the evolution of the postcard collection market on our blog. The articles are produced with the kind support of the Daniel Stade auction house.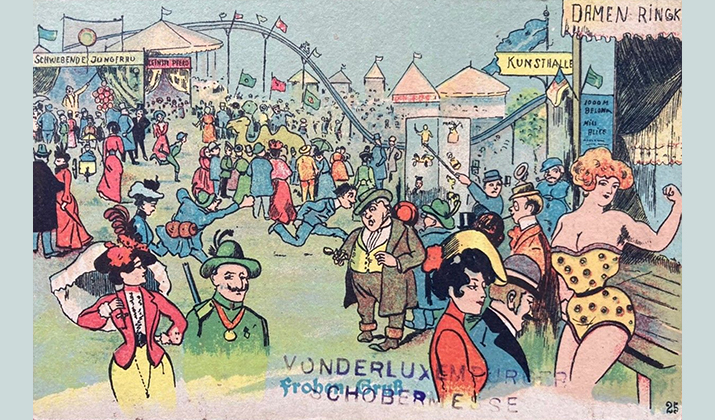 In the previous "postcard barometer", as we approached Christmas, I recommended giving vintage postcards to your friends and family. I hope that the advice made some people very happy!
The pleasure of sharing knowledge
All collections start one day with that "first find". Collecting can become a lifelong passion for those people who are drawn to it You probably remember when you started your collection! It can be very gratifying to encourage and support newcomers thanks to the knowledge you've acquired: beginners always ask many questions! Why do certain postcards only cost a few cents while others are worth hundreds of euros? Why are many postcards fairly small and others larger? Why do some postcards have stamps and others don't? What's the difference between an embossed postcard and a relief postcard? There are many other examples of questions that arise when you start collecting that could be listed here. Even experienced collectors sometimes have to ask others for help with their questions.
The preservation of old postcards
It isn't always the postcard itself that raises questions. Currently old postcards are between 75 and 150 years old, when the period up until the Second World War is considered to be "historical". Several million old postcards of this type were produced during the period and have been preserved until now – in very different states. Some look so new that they could have just left the print shop; others clearly show their age. You may already be wondering if your treasures will still be in good condition decades – or even centuries – from now and available for the next generations. Careful handling of these old postcards clearly plays an important role in this respect – however, this is also true for many other collection items, and particularly for those made from paper.
The importance of best preservation practices
In addition to the careful handling of postcards, the issue of suitable storage often arises, in order to avoid any damage over the long term. You may already have had a postcard album from the 1900s in your hands. The albums were very popular at the time! They were present in many households to store postcards sent by friends and family The albums were usually made from cardboard and paper and had tabs to hold the postcards. Postcards stored in them for decades have often suffered more or less damage. Some the corners of the postcards were damaged when the cards were inserted in the tabs. Long years of storage have sometimes created significant pressure points. The cards were sometimes cut in half with scissors because they wouldn't fit in the album tabs. There weren't very many alternatives to these albums at the time other than storing the postcards in bunches in cans or boxes.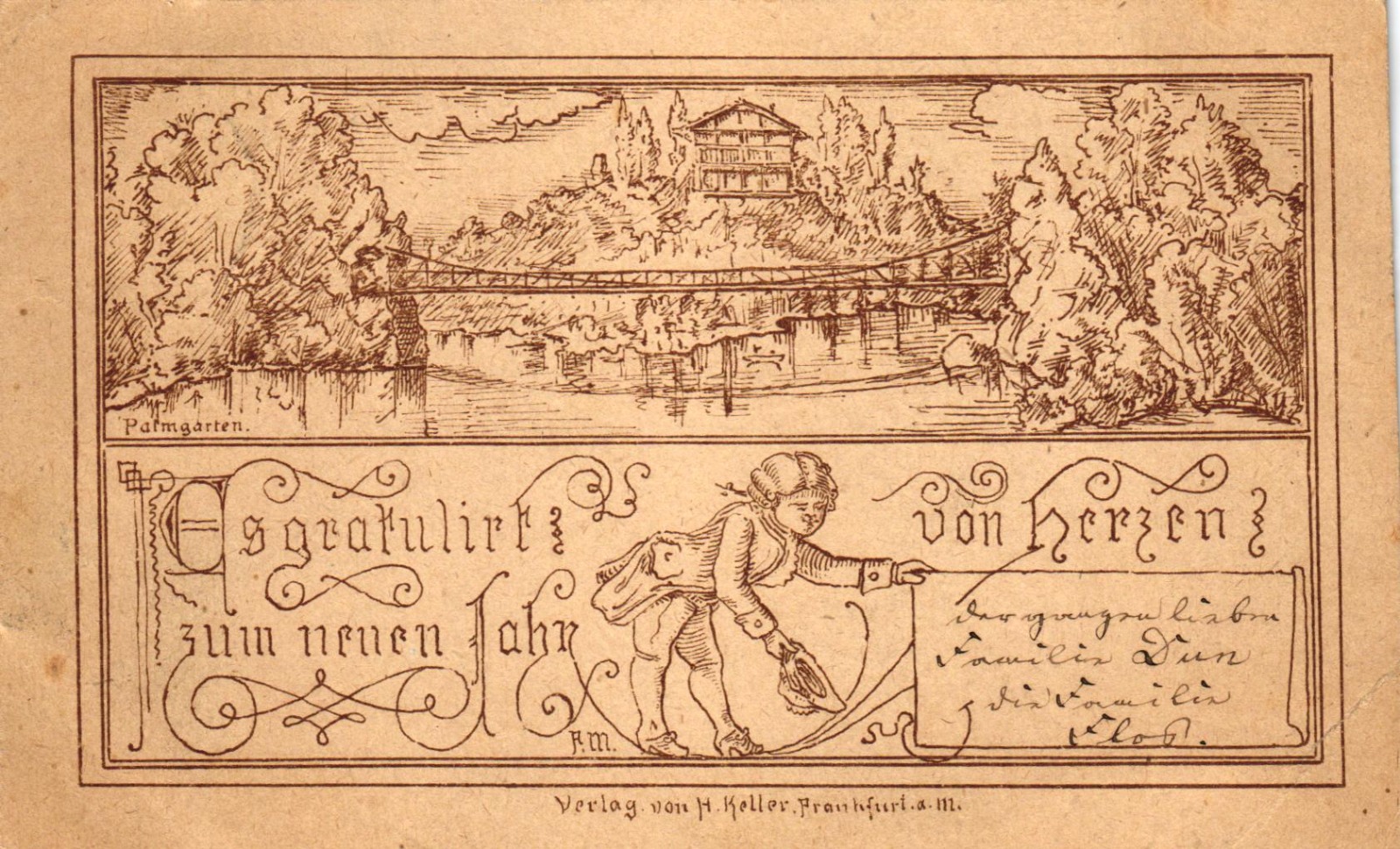 Today, there is a much greater number of storage options available because accessory producers now offer a wide range of practical products. When choosing, the priority is, of course, to store the cards safely and protect them. There are transparent pockets to protect them from damage. Larger storage books with corresponding sheets in which postcards can be stored safely and protected are also available for purchase. It's best not to scrimp on products that are too cheap, from unknown manufacturers! Everyone has had a bad experience with transparent sheets that crease or change colour after just a few years… The postcards stored in them run the risk of suffering more or less damage over the years. This problem is very well known to stamp collectors… Many precious stamps have been irretrievably damaged because they were stored under plastic film for many years.
As soon as enough postcards on given theme have been collected, the goal is often to create a collection to be able to eventually display it in a suitable format or present it at public exhibitions. There are album sheets, pockets, fastening materials, ring binders and other options available. But don't scrimp in this case either! Storing your postcards properly is very important if you want to sell your collection or your duplicates one day: that's when your investment in the right storage materials will pay off!
Results of the 58th sale The Stade Auktion sale
The Daniel Stade auction house sale was once again one of the highlights of the beginning of the year. On 5 February, around 15,000 postcards, collections and lots were up for sale during the 58th auction. Daniel Stade received over 65,000 bids, many via Delcampe. Over 500 bidders made more than 8,000 bids during this sale via Delcampe.
As always, Stade presented the no. 1 lot on the cover page of its catalogue. It was postcard no. 677 from the Wiener Werkstätte. Moritz Jung designed the postcard featuring a greyhound. The starting price was €150, but the postcard eventually sold for €460.
The rarity of some vintage postcards (precursors) was highlighted by lot no. 6371, a card from 1879 offered by Stade. The New Year's card features a section of the Frankfurt Palm Garden. Bidding started at €500, and the final bid was €1,300.
New Stade-Auktionen sale in June
The 59th auction will take place on 4 June 2022. From what I've heard, the sale will feature some remarkable items. Of course, as usual, you will again be able to put in your bids on Delcampe. Why not give it a try? You're sure to find an interesting item or two for your collection!
A few remarkable sales
Delcampe also saw some very interesting sales. Postcard no. 860 from the Wiener Werkstätte recently sold for €1,500! About twenty years ago, the final bid for the postcard was only €240 at a well-known auction house. This is one more example that proves that high-quality postcards in good condition can be a very good investment!
Postcards of fairs and festivals are also in high demand, especially when they are in colour and attractive. A postcard of the Luxembourg Schobermesse – an annual festival that takes place at the end of the summer in the city of Luxembourg – sold for €314. A surprising amount when you consider that the postcard wasn't produced specifically for the event. It was used for other events and the Schobermesse reference was simply added with a stamp.
The sales price of a vintage Polish postcard of Warsaw also came as a surprise: the postcard shows Towarowa street with a row of houses and a tramway. On 13 November 1941, during the Second World War, the area around the street was bombed by Russian troops and most of the tracks in the freight station nearby were also destroyed. This rare postcard eventually sold for €506 after a fierce bidding session.
Author: Herbert Fischer (postcards_stamps)