Collecting is a pastime that takes time. How do you share your passion with the next generation?
Published on 15 January 2019
One of the most common preoccupations among collectors is figuring out what will become of their collection after they pass away. Often, they don't have anyone specific in their family to whom they can entrust the treasures they've amassed over the years.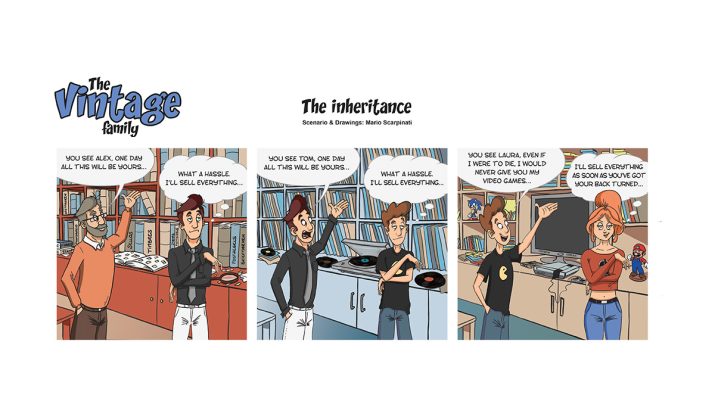 What to do?
Many decide to forget about it and sell their collection while they're alive. They're not wrong when it comes to their heirs: they get rid of a major headache for them. As a matter of fact, if no one is interested in taking over the collection, it's a fair bet that no one really knows its true value. As a result, it's very easy to be taken when reselling it. If the collector sells it (via Delcampe, for example), they'll be able to identify the valuable items and get the best price for them.
Personally, I always think it's best to encourage your children's interest in your collection from a young age. Do you collect comics? Read them with your children! Do you collect stamps? Organise fun activities based around stamp collecting. No ideas? We'll give you some!
Getting children interested in stamp collecting
There's no point in trying to win over the crowds with your collection of Ceres stamps! Choose something more accessible, based on things that the child is interested in.
Whether it's flowers, animals or their favourite sport, choose a subject that speaks to them. An online search for possibilities will surely please them. You can't expect to get them to sit down for an entire afternoon with a pair of stamp tongs and organise albums with stamps just yet – you probably won't achieve the success you hope for!
On the other hand, by searching online with them, perhaps making some drawings of the subject you chose together, you'll have a much greater chance of passing your passion on to your child.
Get your children interested in postcards
You can also give a nice, fun introduction to postcards by choosing a subject. Once again, you have plenty of choices. Beyond the subject, you can also get them interested by showing them what places they are familiar with used to look like. Whether it's their school, the neighbourhood square or their street, you'll pique their curiosity. A great introduction to create a new passion…
In general
Inquisitive young minds are easily interested in things if you create the opportunity. Don't take them to a specialised group (save that for later). They risk becoming bored and your visit will have the opposite effect from what you intended. On the other hand, a fun visit to the museum (if possible, not too long and ending with ice cream!) will probably create the "blankie effect".
For those who haven't heard of this, we call the need to bring a souvenir home from a visit the "blankie effect". There's a good reason why museum souvenir shops are full of wonderful related products for tourists to snap up.
It's a simple trick: purchase one of the products from the category you collect (stamp, postcard, coin, toy, figurine, etc.). Then, make another visit on a separate occasion using the same approach. You'll have started your child's collection! And on top of that, you'll get to spend some quality time with them.
Pick the topic that interests you together on Delcampe!