€500 for Leclerc31 and nonoche12200
Published on 19 July 2018
The Delcampe story contest is over. We would like to thank everyone who shared their stories and everyone who took the time to vote.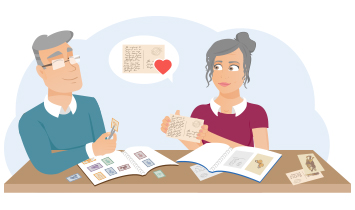 It is with great pleasure that we announce that Leclerc31 and nonoche12200 are the winners of the Delcampe contest. They each won a €250 refund for their purchases this summer. We hope they'll find what they're looking for to complete their collections.
The duo Cocoatin and belette19 won a €100 refund each for their purchases on Delcampe. And, last but not least, Dominyc and lemans-24h each won a €50 refund.
Congratulations to the winners and see you all again soon for another contest on your favourite collecting website!
Whatevet the collection, Delcampe brings you together!