First edition, or not?
Published on 16 July 2020
You've probably heard that a first edition Hergé was sold for over €10,000 by an auction house...Amazing! However, before trying to sell your comic books on Delcampe or through an auction house, it's important to know if you really have a first edition or not…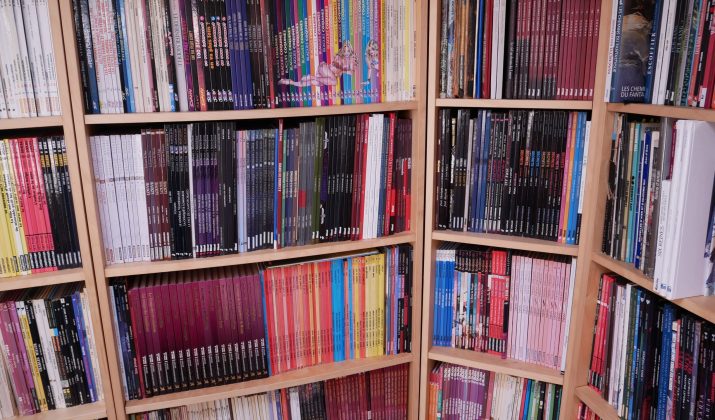 What does "first edition" mean?
The term "first edition" refers to the first printing of a comic book. In the case of Tintin, it's hard to keep track of the editions because there have been so many of them! When a comic book is published, the first print run (first printing) is determined by the publisher based on feedback from salespeople who visit points of sale (book stores, supermarkets, etc.). The print run, based on the comic book and its expected success, is generally between 3,000 and several hundred thousand books. Obviously, a first edition of a comic book written and drawn by unknown artists will not be published in the same quantities as the latest Asterix!
But, let's get back to our first editions. Many comic book collectors don't simply go out and buy a copy of a comic book at their local supermarket. They want a first edition and are willing to pay the price. They will only buy the comic book in question if it's in very good condition. For example, a first edition Tintin comic book in very poor condition (very damaged, torn pages, etc.) will only command a few euros, whereas new it will be worth €10,000!
A few tips to identify a first edition…
In order to know if you're dealing with a first addition or not, the best approach is to look at the copyright. It's found on page 2 or at the end of the comic book. It provides the publisher's contact information and the ISBN number, which is a unique identification code for each album. It's comparable to a national ID number. There will also be a registration of copyright, and usually, the edition number. If it shows "first edition", you're good to go!

Today publishers, who have understood how important this is to collectors, always include it, but that wasn't the case before. However, in older comic books, the copyright shows the print year. For example, let's take a look at "Le lutin du bois aux roches" (The Goblin of Rocky Wood). The copyright date is 1976. However, if you enter the title on the Internet, you'll immediately see that it was first published in 1956. You're obviously not dealing with a first edition.
How can you know what editions are worth or get more information about what's available?
The BDM catalogue, updated every year, may be helpful. However, it tends to pump up prices, like most catalogues. A website like Delcampe will give you a more realistic idea about prices by looking at items that have already sold. You will be able to easily identify a comic book like yours and see what it actually sold for.